Overview A / B Test Email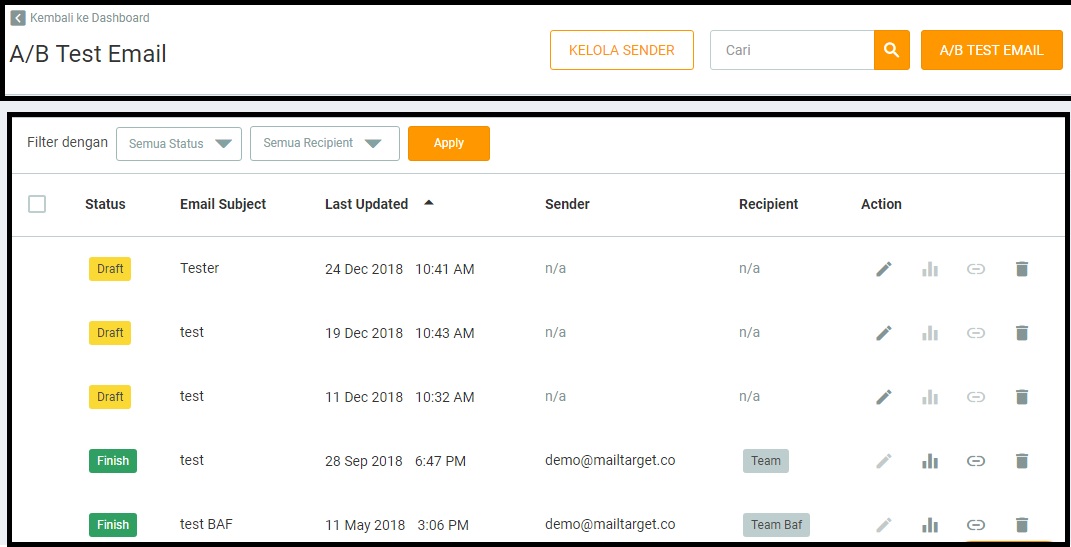 There are two sections on the A / B Test Email page:
Navigation and action (top section).
Email list area (bottom).
---
Navigation and Action

In the navigation and action section there are several areas as follows (in order from top left to right):
Breadcrumbs You can use navigation breadcrumbs to move to the previous page or to the dashboard.

Page Title This Page Title shows the current title of your page, according to the page you are visiting.

Manage Sender You can use to manage sender profiles.

Find You can use Find to do an email search. You can search email by email subject or contact label.

A / B Test Email You can use it to start creating A / B Test emails or emails to be tested.
Email List Area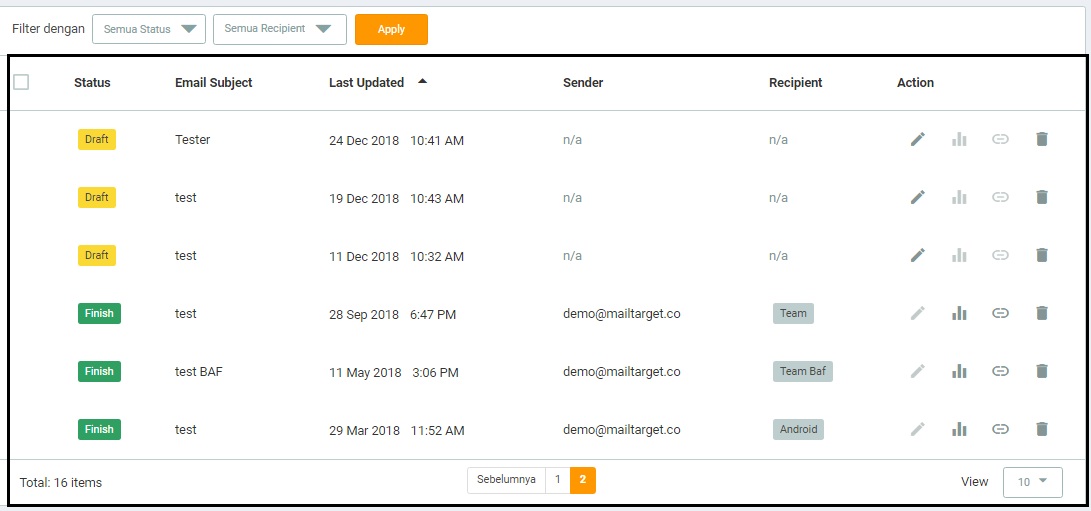 In the email list area a list of test emails is displayed, sorted according to the most recent email that was made. In addition, you can also sort emails by email name, time and recipient. The email marketing list area will display the last 10 emails that you made.

You can also filter the e-mail tests that you have, so that e-mail searching is easier. You can filter emails based on delivery status or contact labels.