Checking Report Form
You can see all the data from the created form.
Here you will learn about what you need to know about the Report Form
Enter the Form API menu.
Select the campaign form.
Click the report icon in the action column, after that you will enter the report form page.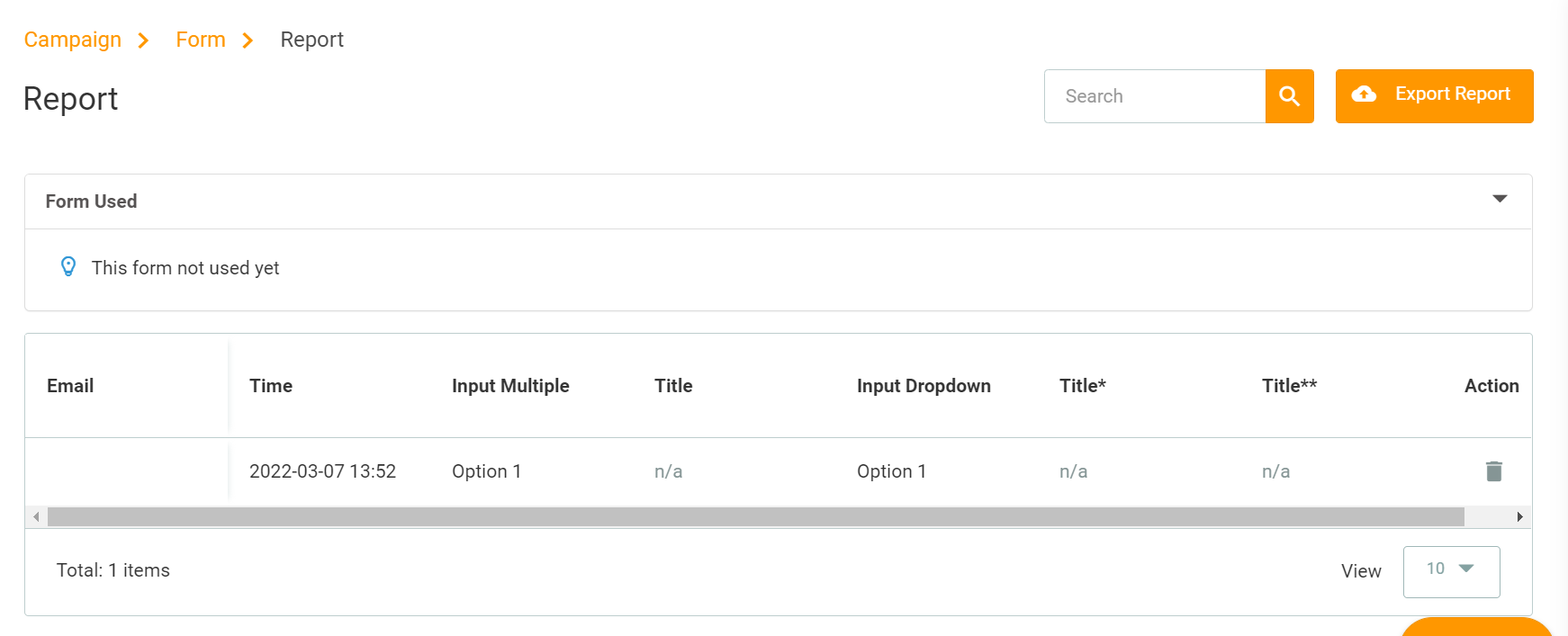 The form reports will be sorted from the most recent input, while the data sequence is sorted by the order of components contained in the form.
You can also export form report data into CSV format by: clicking the Export Report button located in the upper right corner of the form report page.
Form Used
In this section, you will get info about where the form is used, such as on the page or in automation.