How to Add Promo Code
Having trouble when entering promo codes? Here's the steps.
Here is a tutorial for adding promo code in MTARGET.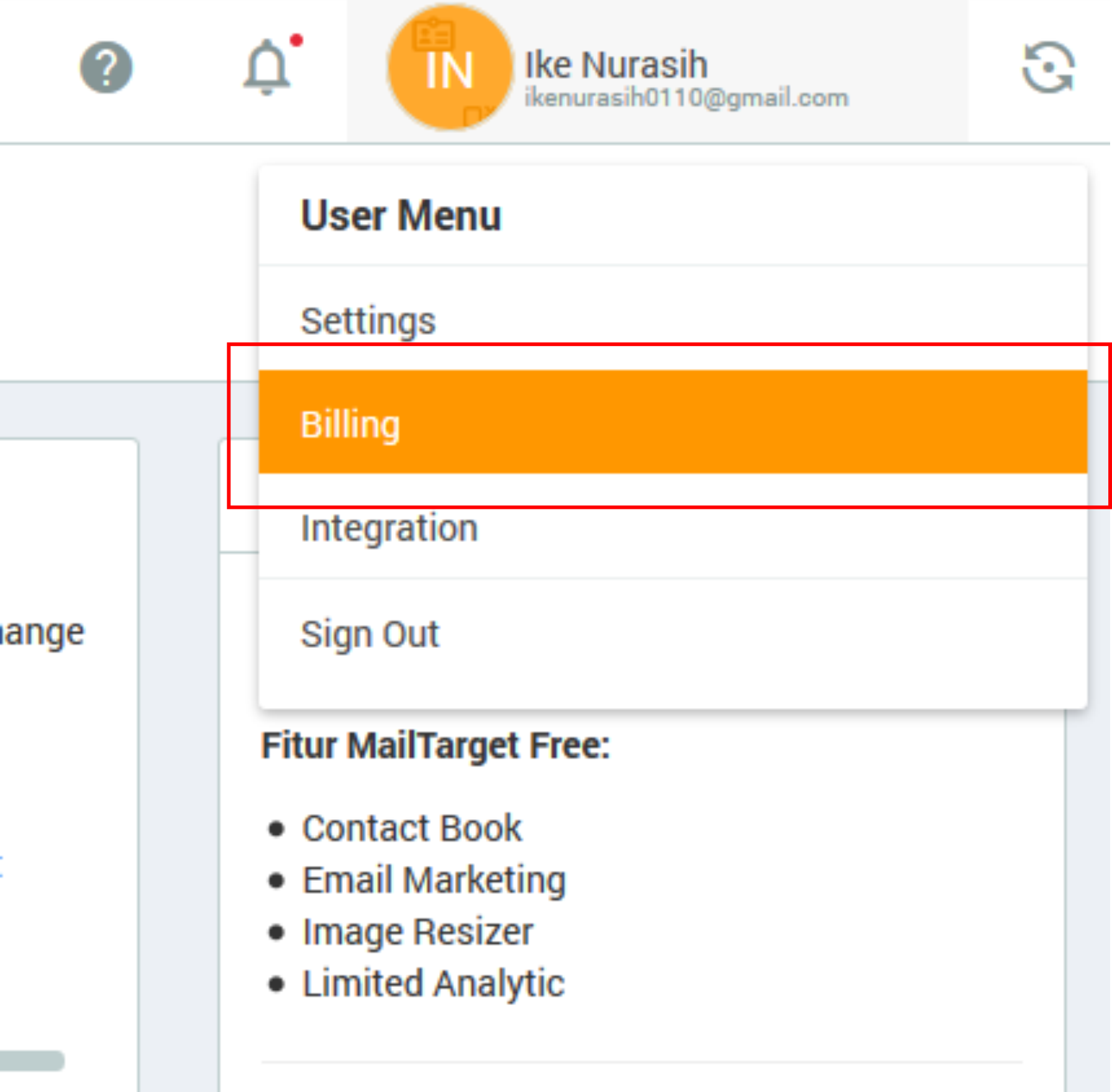 If you first subscribe to MTARGET, you can add a promo code by clicking on the User Menu at the top right, then selecting Billing.

The second way is through Settings, then in the Billing History section, click Manage Plan.

You will be directed to the Change Plan page

Click the Add Promo Code button located at the top right, enter the promo code that you have then click Check Promo Code.

If the promo code entered is valid, a description of the total discounted price will appear. If not, then a pop up that explains that the promo code is not found.

After checking the promo code, click the Use Code button, then the total payment amount will automatically be deducted according to the discount from the promo code obtained.

Then select the plan according to the number of contacts that you have.
Choose the Payment Period Subscription whether annual or monthly.
Then click the Start Subscribe button.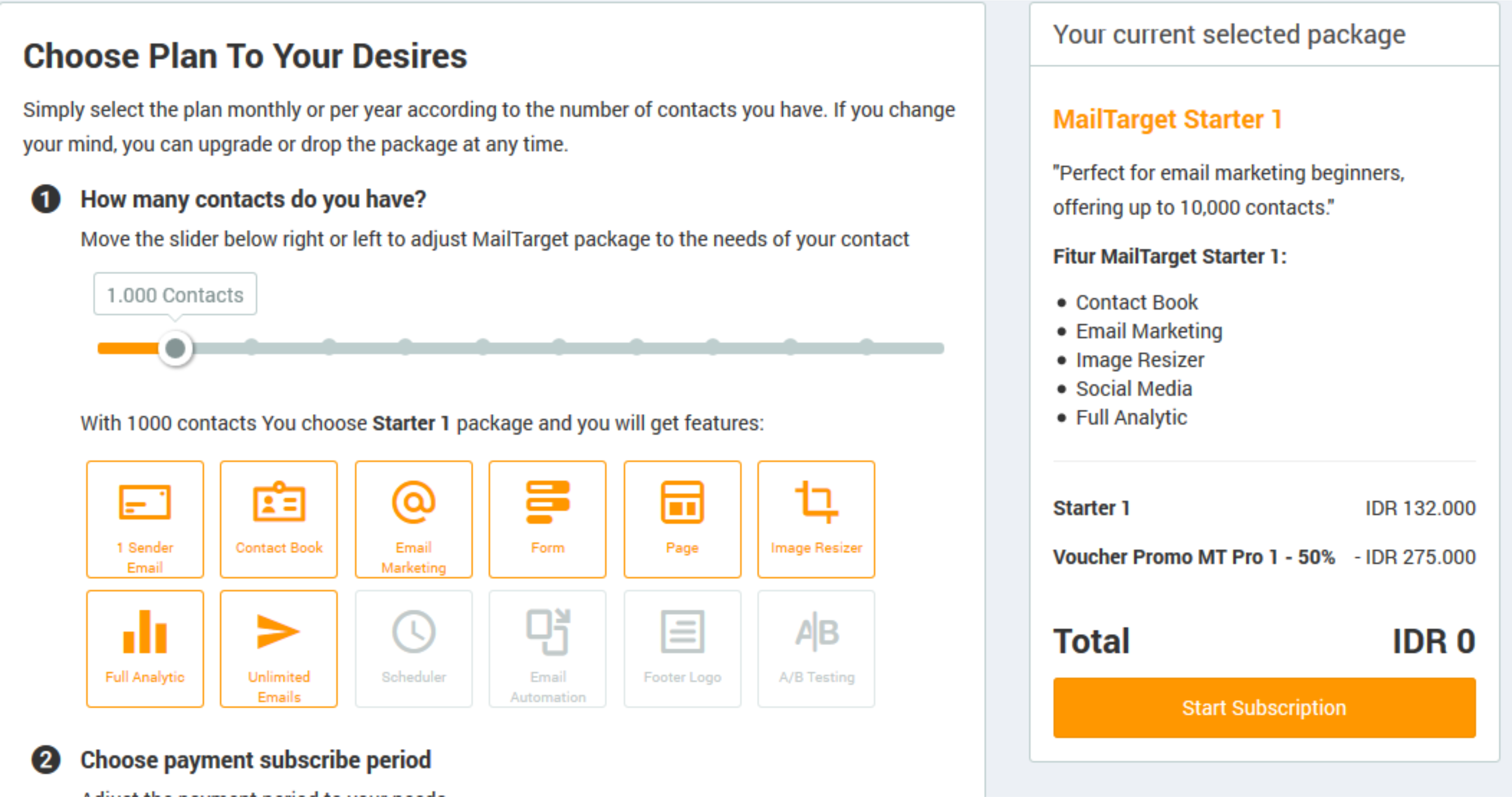 After the amount to be paid is reduced, you will be directed to the billing page. On this page, you will see shortcomings that must be paid after getting a promo code snippet. If the promo code is a 100% discount, then your subscription package will automatically change, please re-login to confirm it.