Campaign List Social Media Management
Get to know the status of Social Media Management.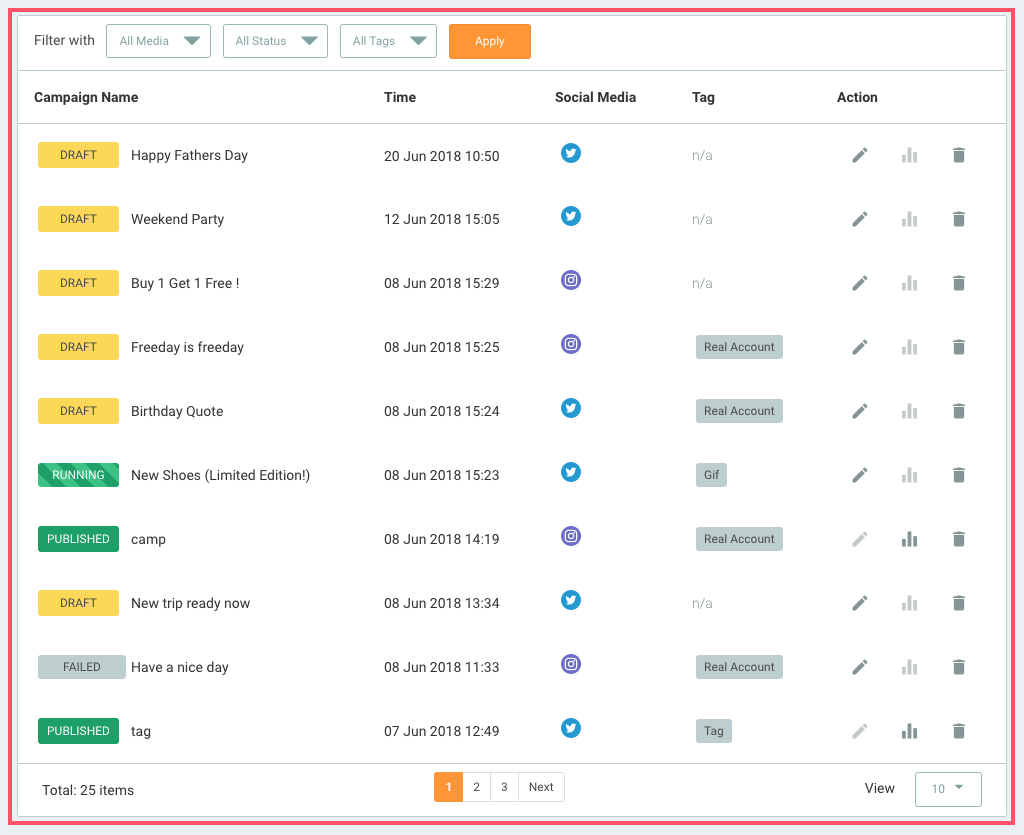 Campaign list is list of the created campaign. On the campaign list there are Status Campaign, Campaign Name, Time, Social Media, Tag and Action (Edit, Report, Delete).
Campaign List is showing 10 last created campaigns by you.
In each campaign, you can see the status of the campaign. There are 4 status in the created campaign:
Draft Composed campaign but has not send yet.
Finish Composed campaign and already sent.
Running Running campaign and have not done yet.
Failed Running campaign, but cancelled.