How to Create Your Own Role in Team Management
Here you will learn about how to create a role with the access you want. We have provided a default role, but if you want to create a role with special access, you can create one through Custom Roles.
Here are the steps you need to do:
Go to the 'Team Management' menu from the sidebar.
Click 'Manage Role' and then click the 'Custom Role' button.
Here you will fill in the role name and description. In the 'Permission Detail' section you will be asked to select a preset of the default roles. You simply choose between the 3 default roles, then you can modify them as you wish.
Choose one of the default roles, then a checklist of features that you can custom will appear, as shown below.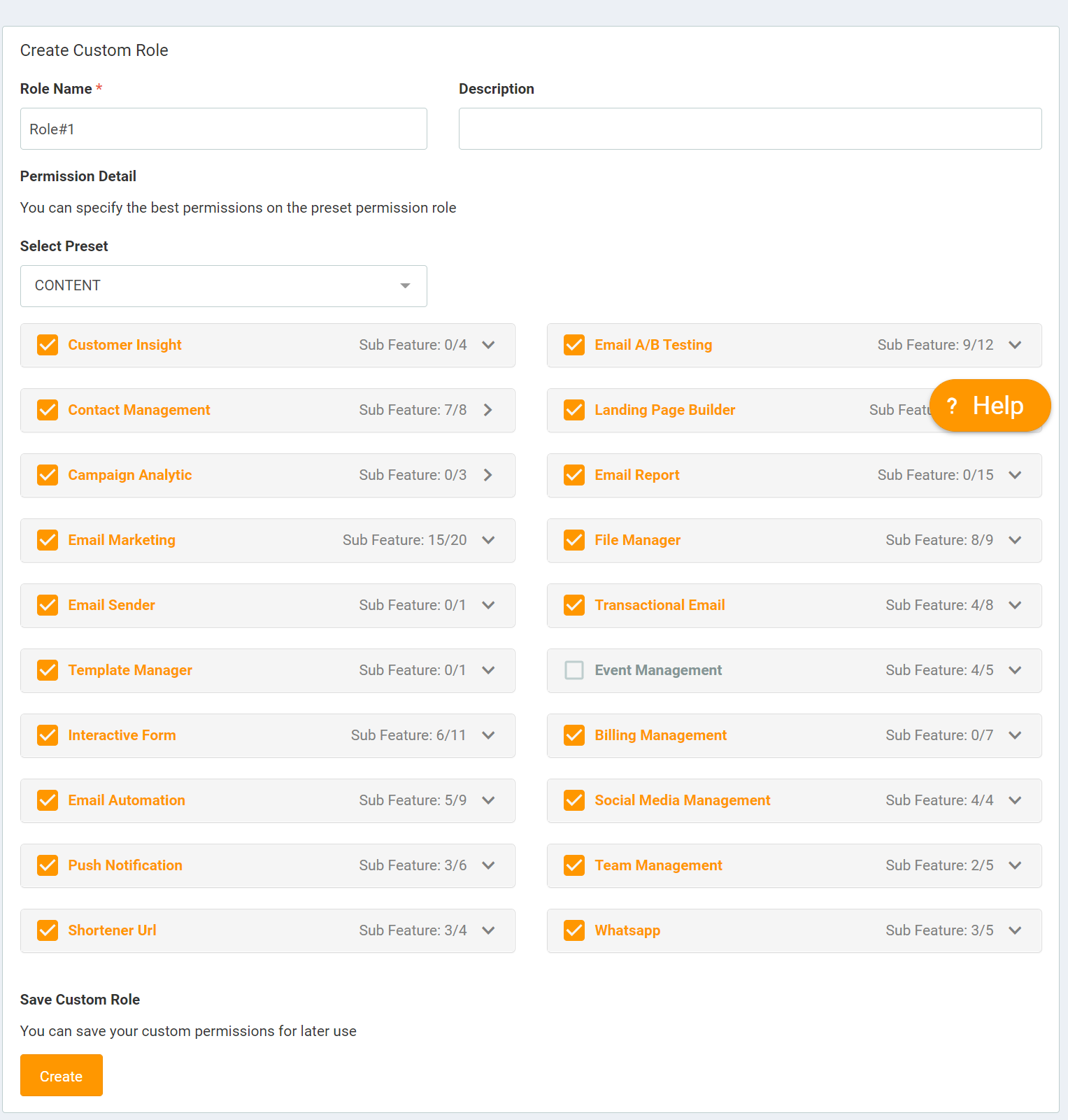 In accordance with the image above, you only need to provide a checklist on the features you want to use. Here is an example case: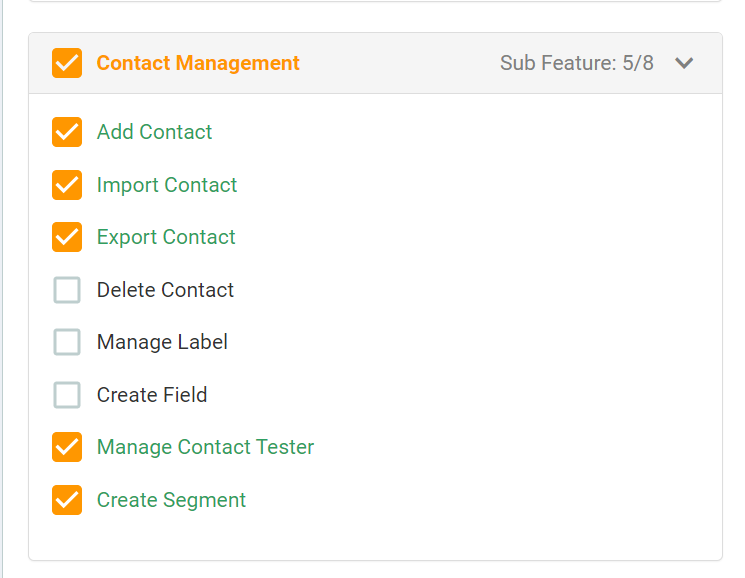 You give 'Contact Management' feature access to the roles. Based on the picture above, these roles can add contacts, import and export contacts, manage contacts in the Contact Tester, and create contacts for 'Segments'. However, you do not have access to delete contacts, manage labels (including adding labels) and create Fields.
Important to note: You cannot checklist features that are not available on your plan. For example, your plan does not have automation, so you cannot save roles because your feature access does not match with your plan.
If you have finished selecting feature access, you can now click the "Save" button.
Here you have successfully created Roles. After creating Roles, then you can pair the Roles to the members you want. Some restricted feature access will be locked or missing from the sidebar.