Export Contacts
When exporting contact, you have to enter to the Contact Book menu (You can get through it via dashboard or left-side bar).
There are 2 kinds of export contacts:
Export All Contact

Click dropdown button located beside Add Contact button and select Export all Contact.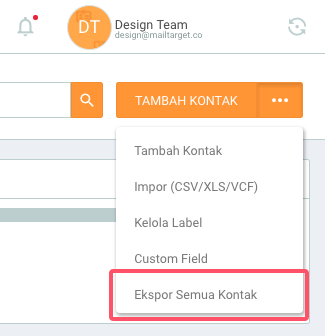 Export Contact By Label

You can filtering the contact by desired label through selecting it from drop down menu Filter by, then click Apply. So, the contact will be filtered according to your desired label.
After that, you can click Export Label button, then the contact and its label will be downloaded automatically.