How to Conduct an Email Test with Contact Tester
It would be very inconvenient if you have made email marketing in such a way, but there was an error in writing, or incorrectly included pictures and others. Through the 'Contact Tester', you can anticipate errors when sending email marketing.
In this article you will learn how to use the Contact Tester feature. This feature can help you in sending test emails on marketing emails that you want to send to certain contacts. The contact referred to here is your team's contact, so that checks are made to the e-mail to make sure there will be no mistakes in the e-mail marketing that you create.
Following are the steps to use the Contact Tester feature:
Make sure you have uploaded the contact you want to use to do testing.
Click the dropdown button in the Contact Book menu, then select Contact Tester.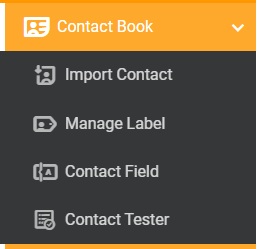 After you enter the Contact Tester, click the 'Add New' button.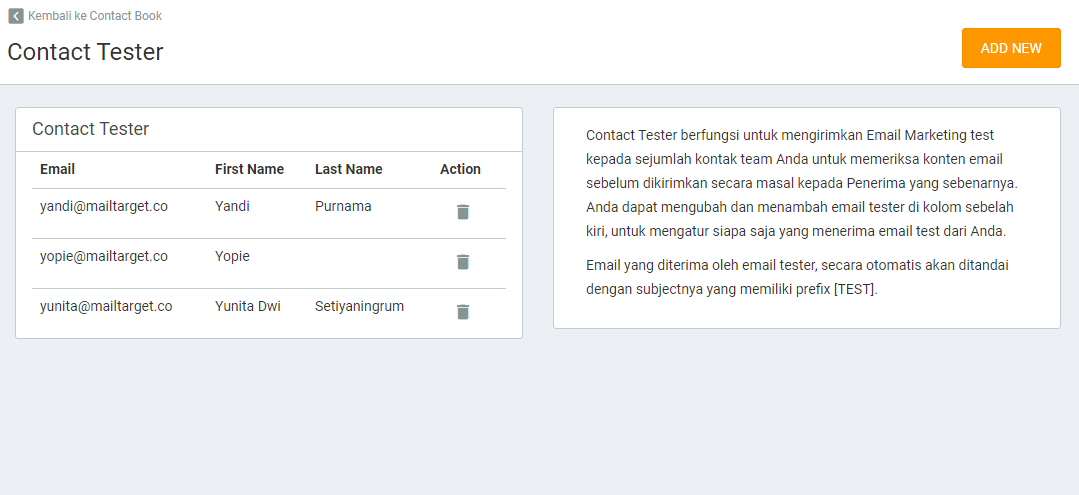 You will enter the box containing the email contact in your Contact Book.
Select the e-mail contact that will be used to do testing by clicking the 'Add' button.
When finished, it's time for you to enter the email you want to send.
Click the edit icon to enter Email Composer.
Edit the e-mail you want to send and make sure the e-mail is ready to be sent.
When you have finished editing the email, click the 'Preview and Send' button.
Don't click send. Look at the 'Email Test' box on the right.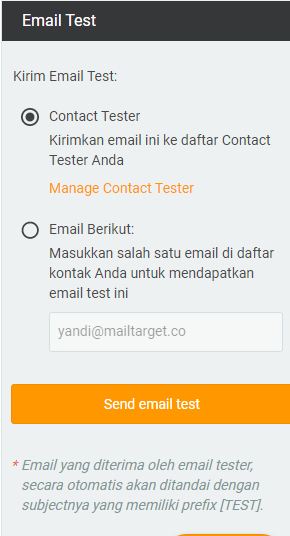 Select 'Contact Tester'. If you want to add a contact to be sent * test email *, then click 'Manage Contact Tester'.
When you are finished adding contacts, click the 'Return to Preview' button to return to the 'Preview Email' that you want to send.
Click the 'Send Email Test' button.
Please note, that the email that you send using 'Email Test' will automatically add the text [TEST] in front of the subject of your email.