Create and Send Email

There are 2 options to enter the Create Email menu:
From dashboard, click Create button, then select Create Email.
From Email Automation menu (you can entering the menu through the dashboard or left-side bar). Then, click Create Email button.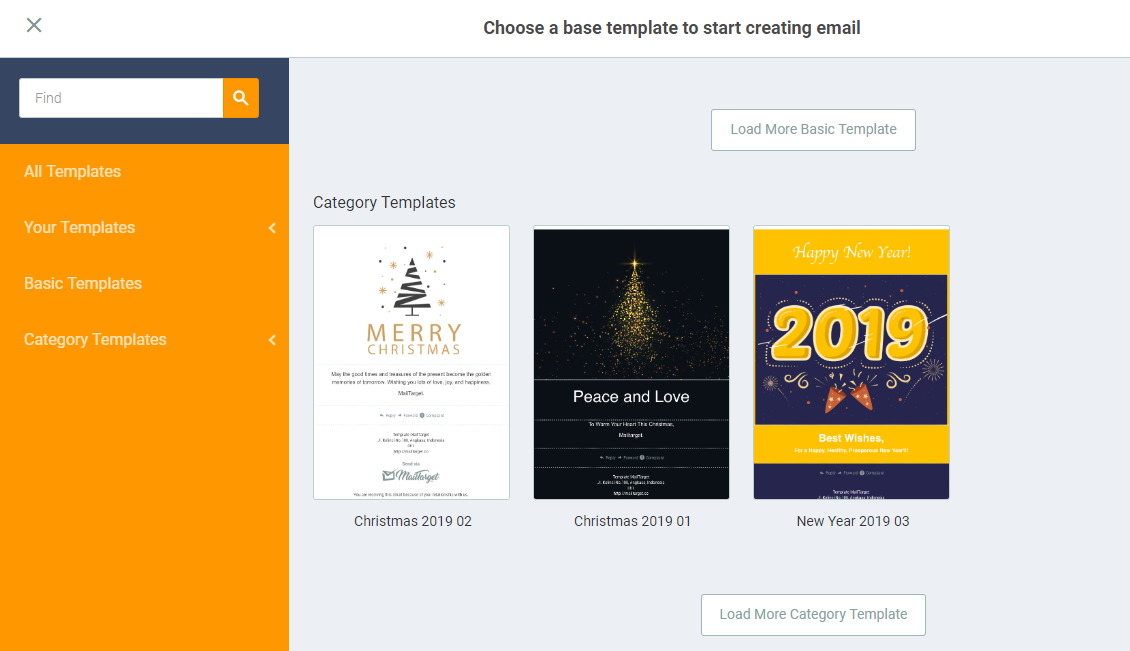 After you entered the Create Email menu, select template according to your needs. We provide various template that you can use.
Have you found your desired template? Click Select. After it, you are able to edit the template. You are able to modify the email as you want.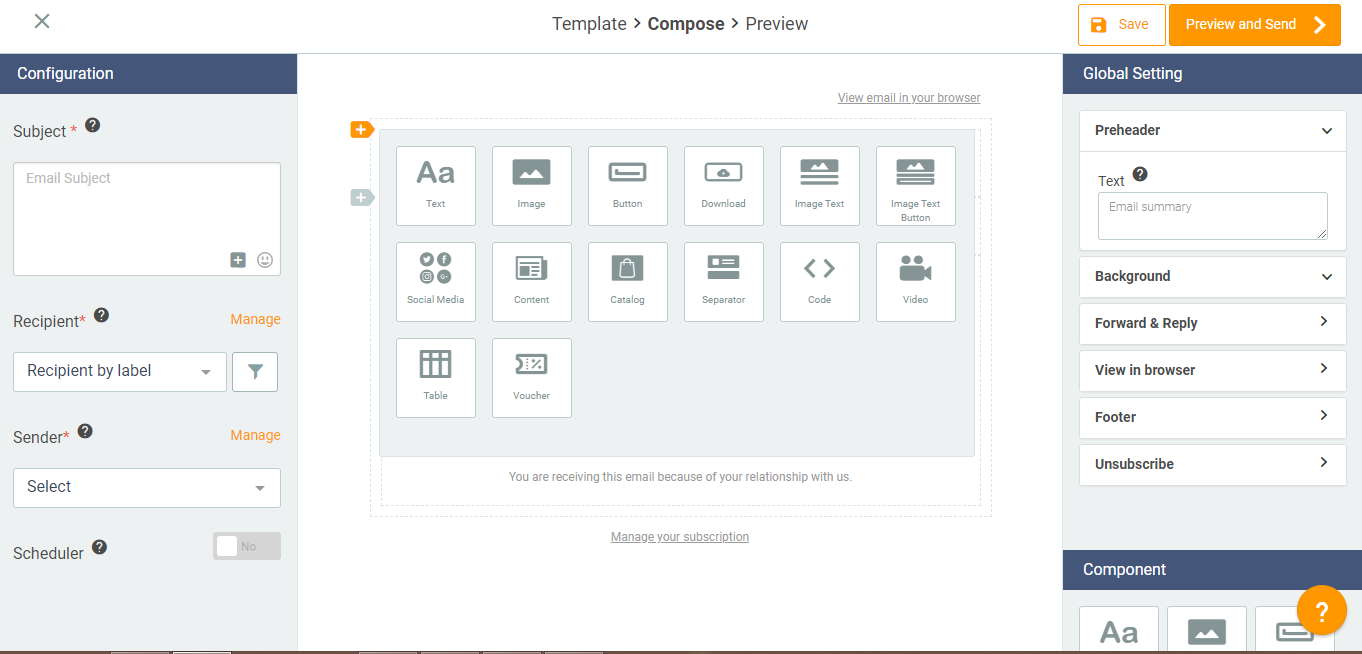 Afterwards, you have to fill Email Configuration forms.
Subject : Subject of email sent.
Recipient : Label from email recipient's contact list.
Sender : Sender of email.
Scheduler : Date and time of email that will automatically send. To set up the scheduler, first make sure the status of the scheduler is Yes, then select the date and time where the email will be sent. as a note, the date using timezone (UTC + 07: 00) Bangkok, Hanoi, Jakarta. So make sure you have filled it in correctly.
With setting the scheduler, you are able to send your email any time according to the time you have planned. Email will be sent automatically with the date and time on scheduler.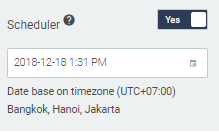 If you have finished with template editing and data filling, but you don't want to send it immediately then click Save. Email will be saved as draft.
If you have finished with template editing and data filling then you want to continue to next process, click Next.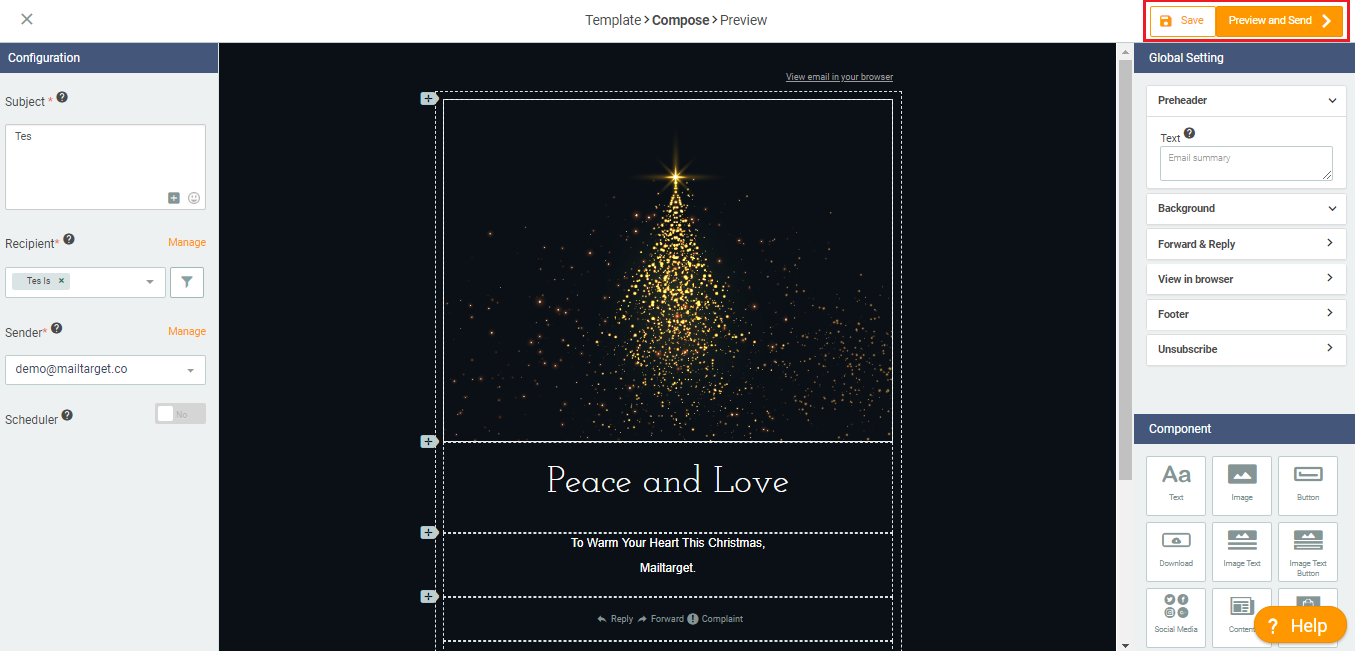 Afterwards, there will show the displayed email that you have created with data from Email Configuration.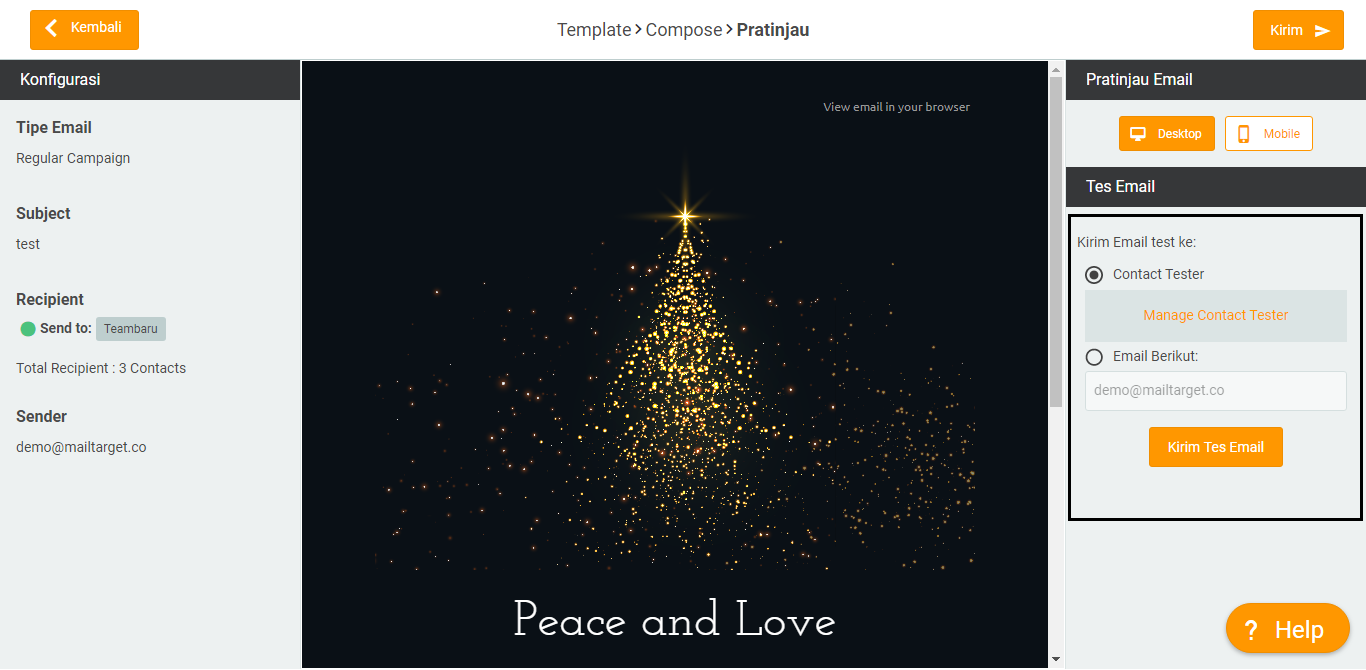 There are two choices for you if you want to do an email sending test.1. Contact tester, this is our latest feature that can help you to send test emails that can be sent to several email contacts. Suppose you want to do an email testing first, by sending an email to your team, you can use Contact Tester. If you have not compiled any e-mail contacts that can receive test e-mails, you will be asked to arrange which e-mail contacts you want to e-mail test.2. You can also send a test email to just one person, for example, yourself before sending to all your contacts.
You want to edit email or do Email Configuration? click Back.
After you did Send Email Test and checked data on Email Configuration, you are able to send it through click Send button.
---
If you want to share the email that has been created, you can easily click the hyperlink above the email header with the words "View email in your browser". After you click it, the share button will appear in the top right corner. You can share it automatically to social media like Facebook, LinkedIn, Telegram, Whatsapp, or you can also via the link that appears