How to Change the Email Footer
Email footer will be very important for those of you who send emails. Email Recipients more easily know who you are from the email you send.
In this article, you will discuss how to change the email footer so that the email is more easily recognized and the recipient can also contact you agreeing to communicate with you.
There are two ways to enter the 'Company Profile' menu. First, you click profile in the top right corner. Then click 'Company Profile'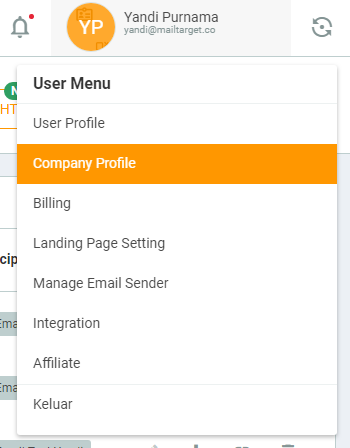 Second, scroll sidebar menu on the left side down then click 'Settings', select 'Company Profile'.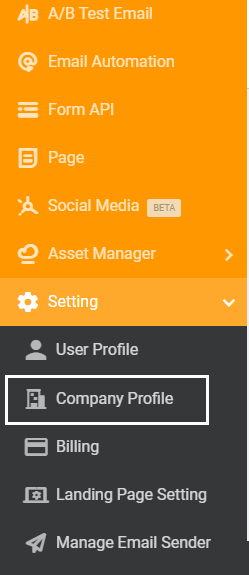 Under 'Company Information', fill in your company information such as company name, company type, company website, call center and logo. The logo will be approved on the footer of your email and favicon will also be approved as a web icon. Then underneath, fill in your company address.
After you fill it in, footer emails will be automatically released.
Here is an example after you change company profile to be changed footer email