Overview Email Marketing
Email marketing can be used to send information you need for marketing needs, such as sending e-mail newsletters, e-mails with special offers, e-mail greetings and much more. Read here to take advantage of email marketing.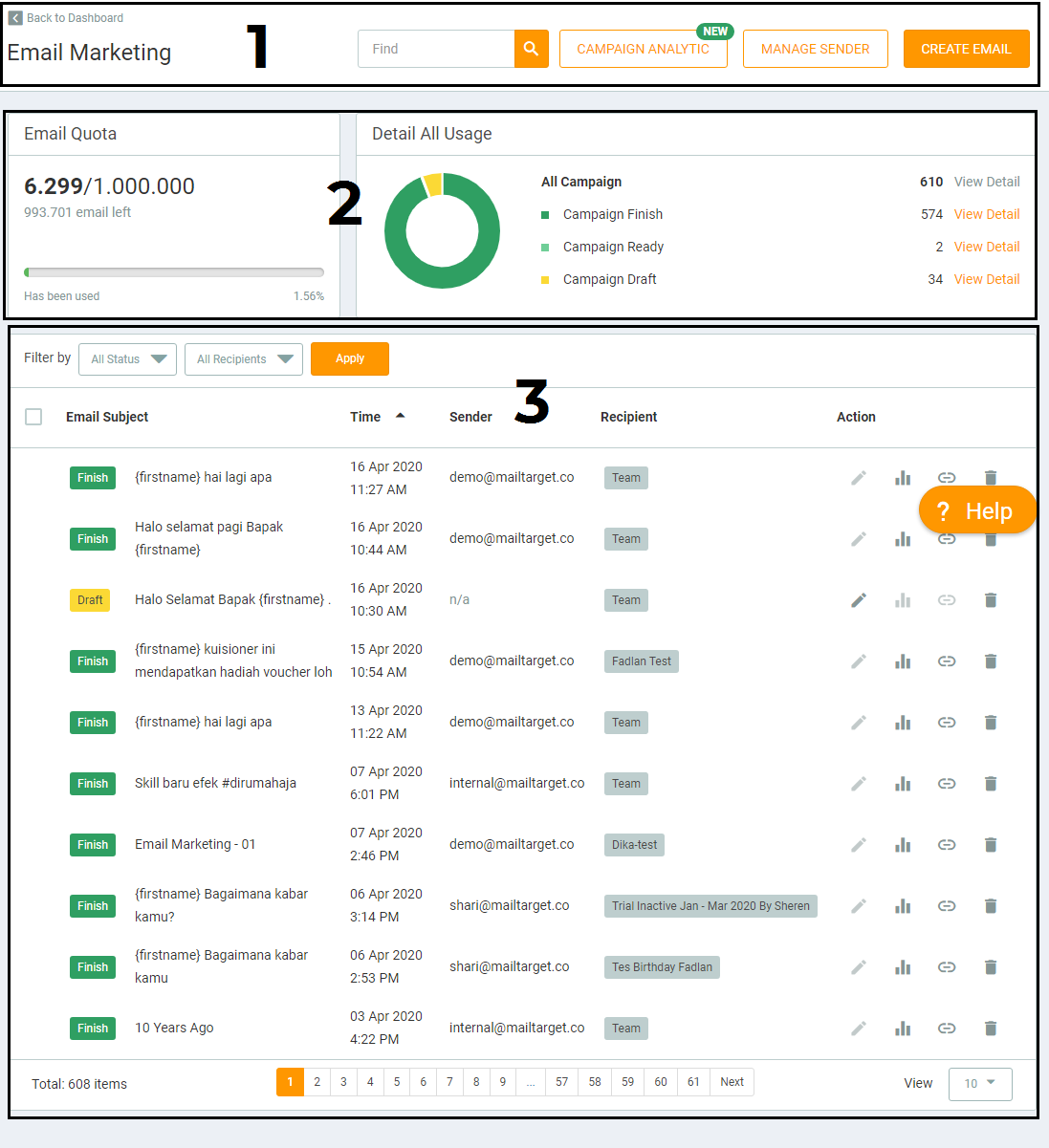 There are two areas on MTARGET Email Marketing page:
Navigation and Action (upper area)
Quota Email Area
List Form Area (main area)
---
Navigation and Action

Navigation and action area has some sub-areas as follows:
Page Title
This page shows the title of your current page, according to the page that you visit at current time.
Breadcrumbs
You are able to use breadcrumbs navigation to go to previous page.
Manage Sender
You are able to manage sender's profile.
Find
You are able to search for your email by the email subject or contact label.
Create Email
You are able to create email that you'll send to customer.
---
Email List Area

On email list area it appears the list of email sorted by the latest email that you have ever created. Besides, you are also able to sort emails by on email name, time and recipient. This list will show 10 most recent email you have ever created.

You are able to filter your emails, so it will make the search getting easier. Furthermore, you are also able to filter emails by sending status, sending time or contact label.