Integrate Page with Google Analytics for Get Traffic
By using the Page feature integrated with Google Analytic, you are able to monitor the user visit to the Page you created in MTARGET. But, how?
Google Analytics
Google Analytics is a tool that can be used to track user behavior such as the location where users visit your site, up to the statistics of visits to your site. To use Google Analytics, you should integrate MTARGET with Google Analytics first through adding the Google Analytics code on MTARGET. Here's the instruction:
Creating Google Analytics Track ID
Visit Google Analytics then login. Enter into the admin menu located on bottom-left corner, below the dashboard. Then, select Create New Account.
Visit the Google Analytics and log in. Enter the admin menu in the lower left corner of the dashboard. Then select Create New Account.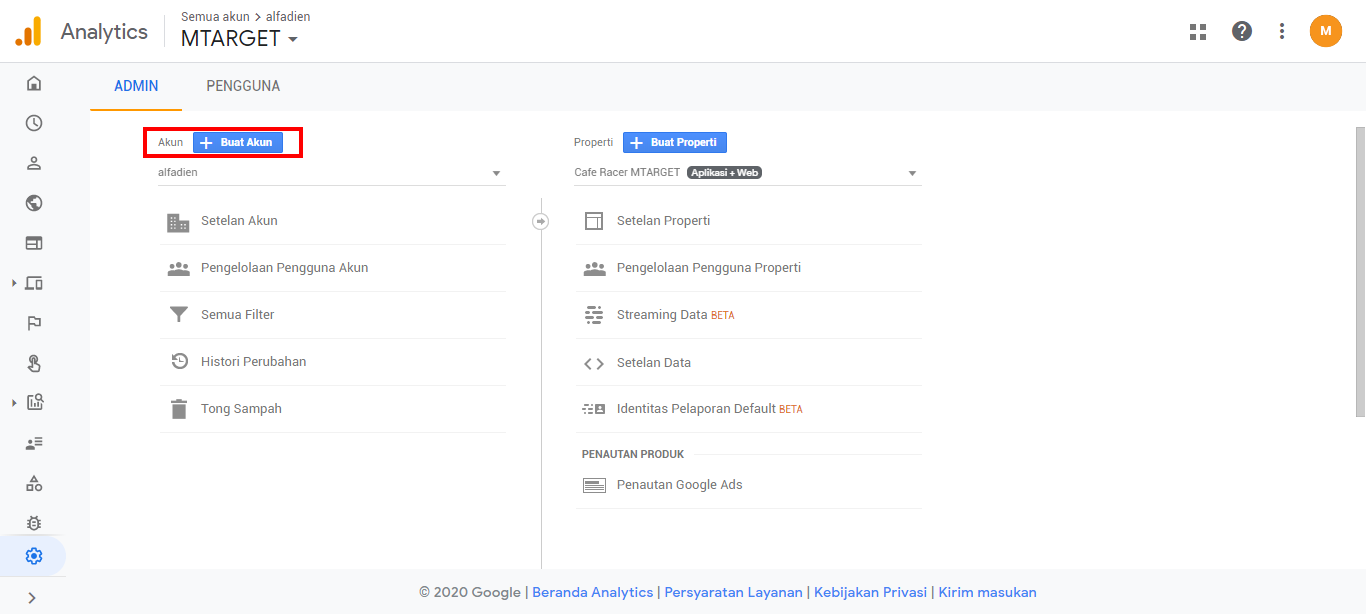 Then, you will be directed to a page to complete the data so you can use Google Analytics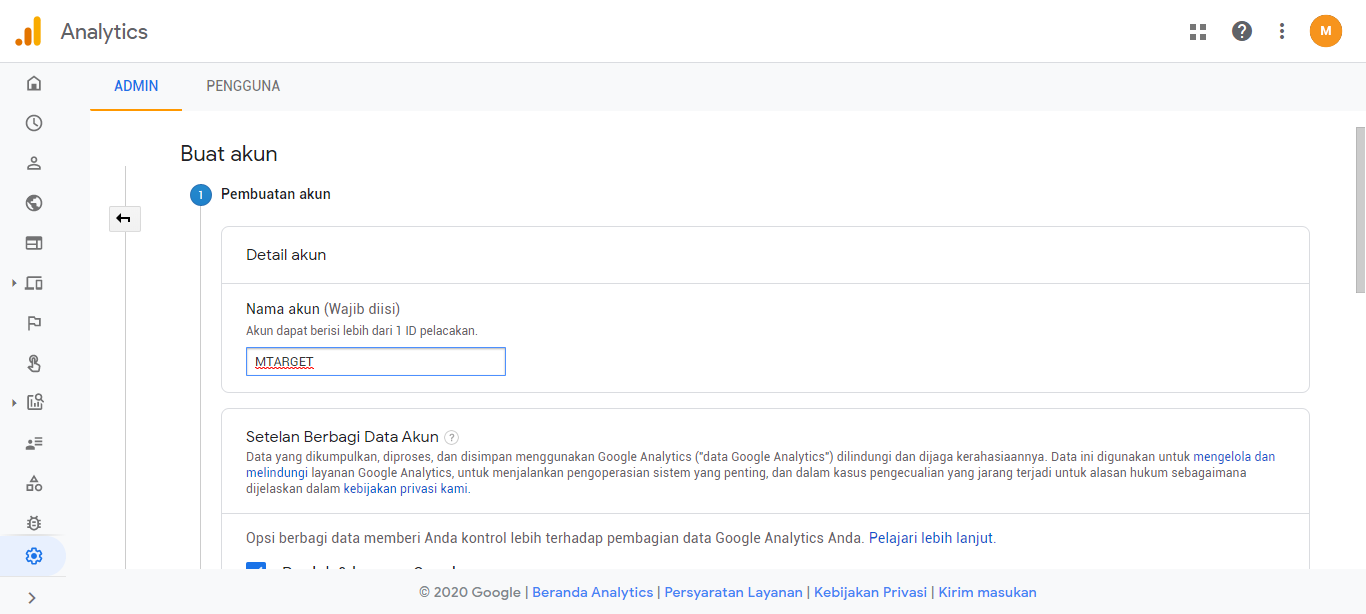 In the next step, select 'web' as the measurement point for your statistical data,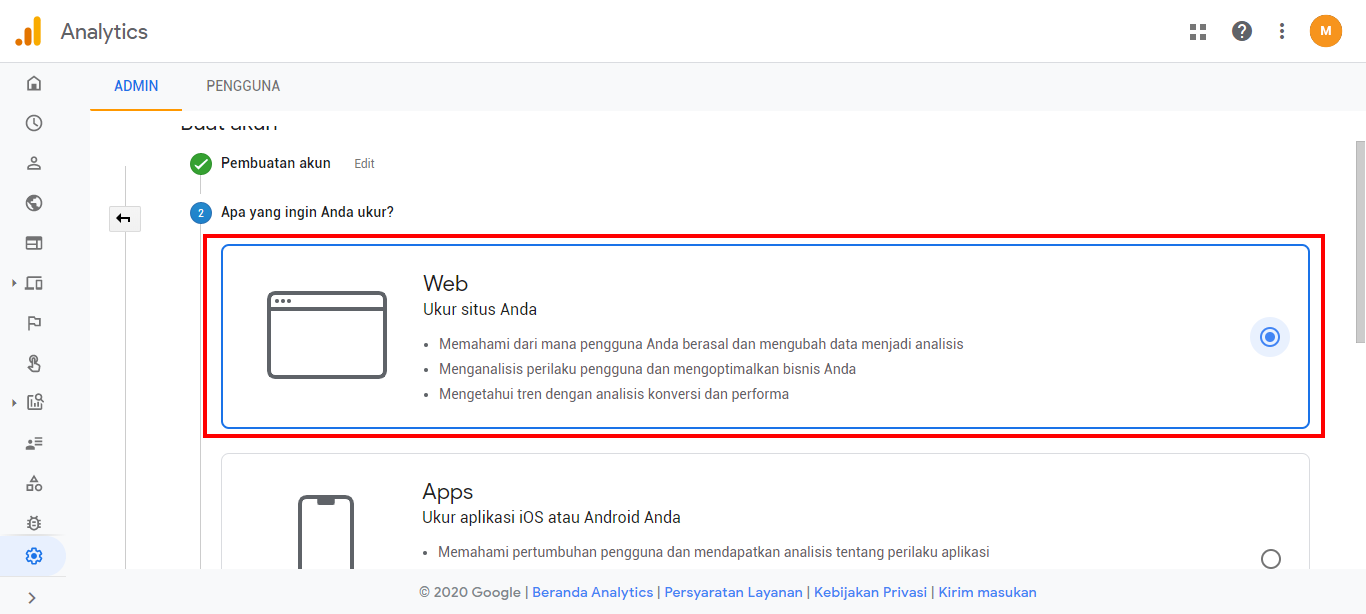 Then fill in the domain that is linked to the page feature on MTtarget mtarget.co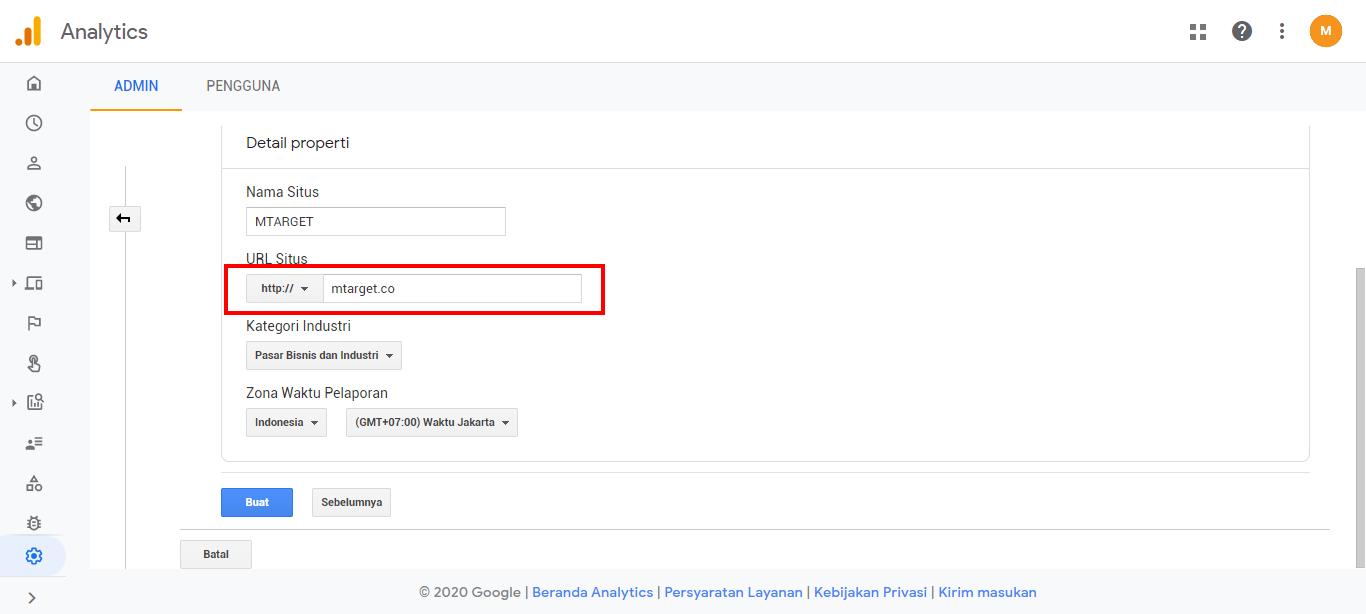 After you complete the data, click the 'Get Track ID' button at the bottom of the form. Then you will be directed to the administration page to get the Track ID.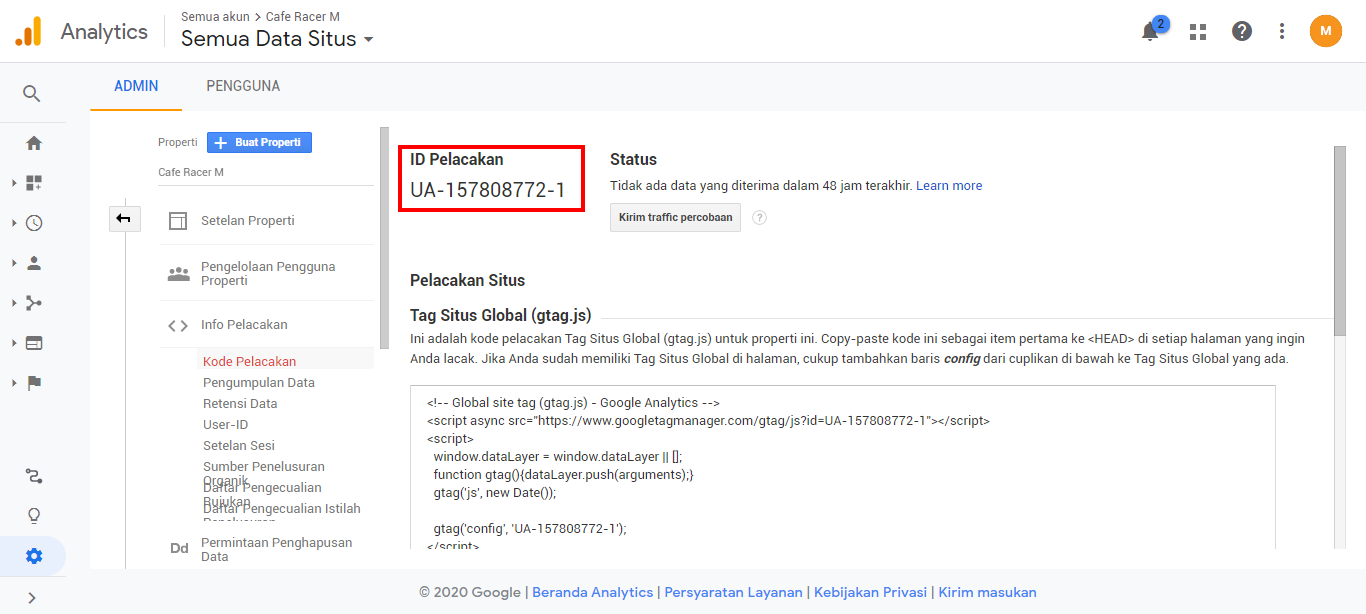 Installing Google Analytic Track ID on MTARGET
Login to https://mtarget.co/login.
After login, you are able to get into Page. Then, click Manage Analytic button on navigation and action area. Afterwards, you will be directed to a page to manage analytic.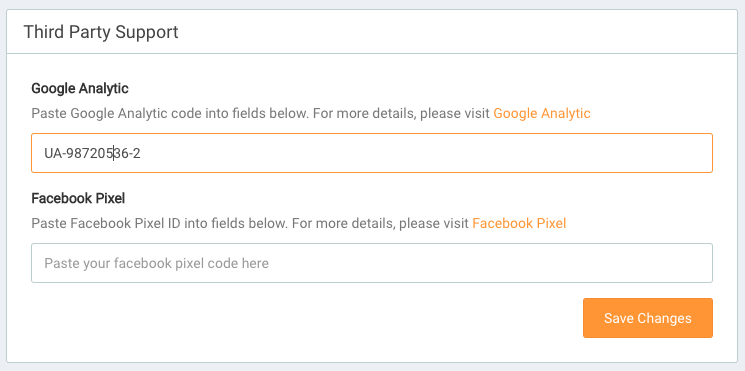 Paste your Google Analytic Track on the field that we have provided. Then click Save Changes.
Until to this point, you have successfully integrated Google Analytics on MTARGET. The Google Analaytics is available, and you are able to use it for tracking user's behavior that visiting your page.