Create and Publish a Page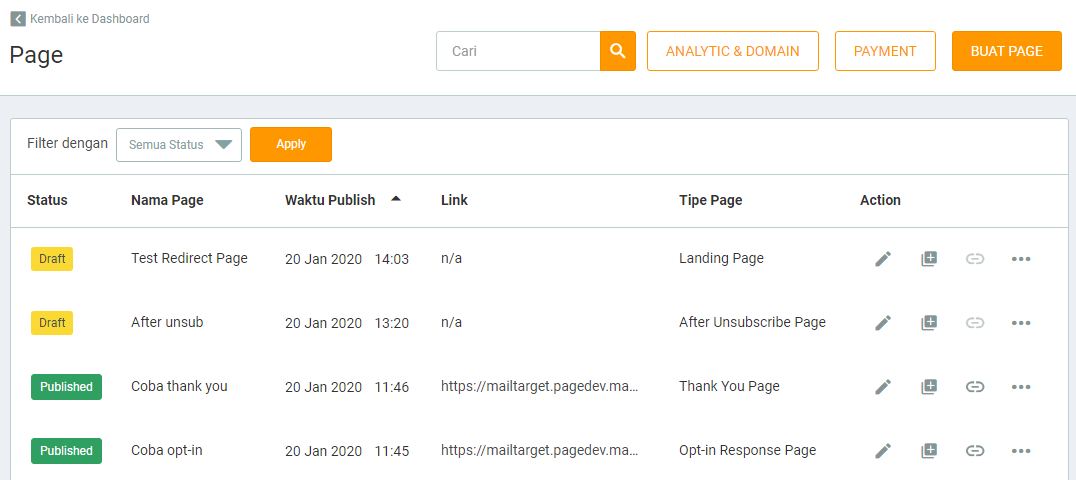 You can create a page through get into Page, then click Create Page button.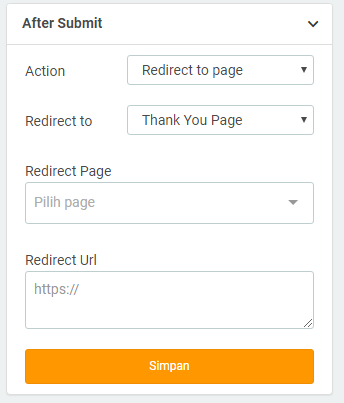 Masukkan Nama Page dan Tipe Page. Akan ada 5 tipe Page yang dapat Anda buat disini. Kelima tipe Page ini dibedakan menurut kebutuhan masing-masing
1. Landing Page
2. Thank you Page ditampilkan sebagai halaman yang digunakan untuk mengucapkan terimakasih kepada user yang telah melakukan submit data.
3. Subscribe Response Page ditampilkan sebagai halaman setelah user melakukan submit data pada kolom subscribe Anda.
4. After unsubscribe ditampilkan sebagai halaman yang digunakan setelah user melakukan unsubscribe dari list email Anda.
5. Opt-in Response Page ditampilkan sebagai halaman yang dijadikan kolom untuk mengumpulkn data.

Then in the advanced configuration, fill in the following fields:
Title: Use as the title of the page
Description: Use to give description on page. Description can be shown if the page shared on social media, chat or on a search result.
Keywords: Use by browser for your data page.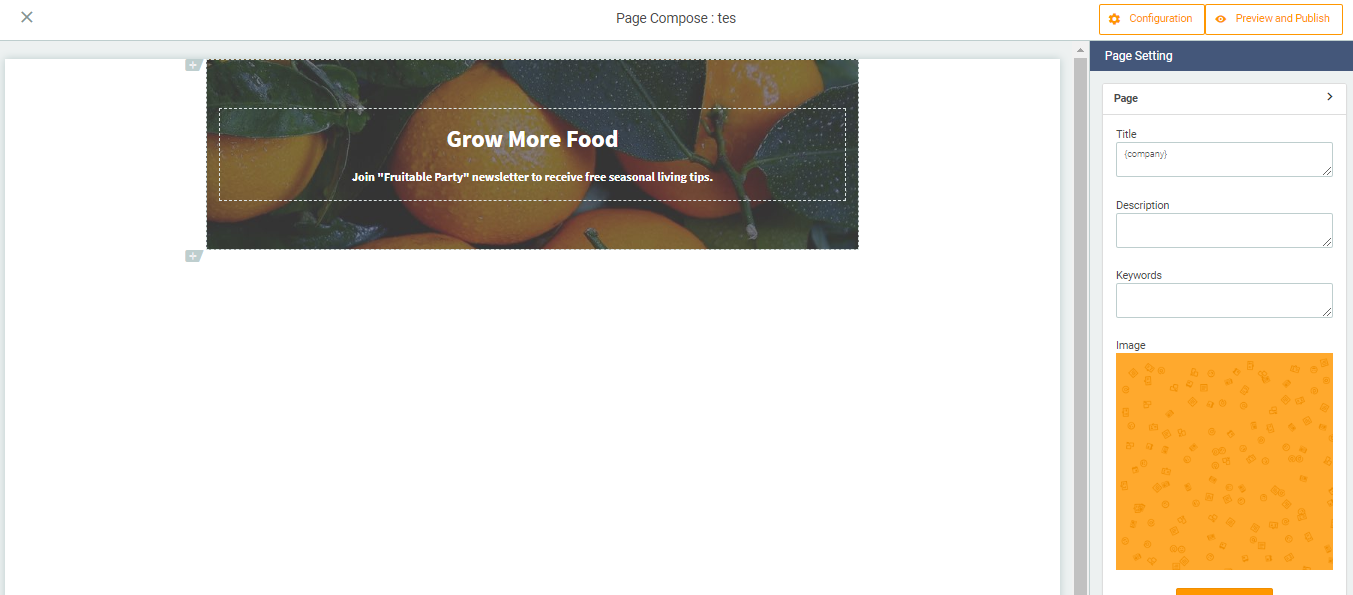 Afterwards, you will get brought into Compose Page Editor.
Before you adding content, please make sure that you have filled page information on page setting located on right side of the page.
Then, you will be able to add some of our layout and components. There are 7 kinds of layouts and 9 kinds of components that available for you:
To check your page view when it is being published, click preview. On Preview page, you are able to view the page view in Desktop mode or even Mobile. All the pages you create will automatically be able to adjust when opened using a mobile device.
When it enough, click Publish Page to publish the page.
To get a link of your page, just click share page 🔗 button located on action column in the list page.