Overview Page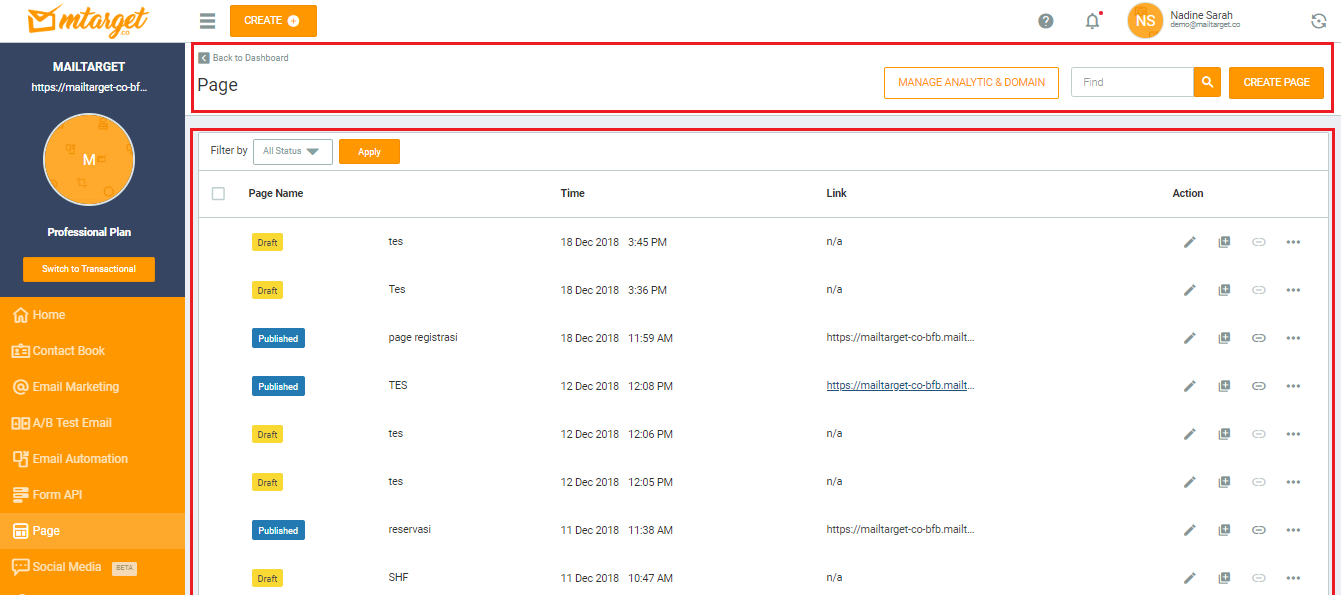 There are two areas on MTARGET Page:
Navigation and Action (upper area)
Area List Form (main area)
Navigation and Action

There are some sub-areas on navigation and action area:
Page Title This page shows the title of your current page, according to the page that you visit at current time.
Breadcrumbs You are able to use breadcrumbs navigation to go to previous page.
Manage Analytic You can connect the page to Google analytic, or Facebook and Twitter pixel.
Find You are able to search for a page.
Create Page
You are able to create a page that you'll share to your subscriber.
List Area Page
On page list area, there is also displayed list of created page sorted by the most recent page that you created (it will dipslay your last 10 created page).