How to Activate Payment on Page
Now the MTARGET Page feature has a special feature, which allows for payment through Page. Making it easier for you when using Page to sell products. Please note, that the Payment feature in Page is not open for all MTARGET accounts. If you want to use the Paymeny feature on Page, you need to request to our team to open it in your account and also, you need a Duitku account to integrate it. Contact us via Live Chat if you want it.
If you already have the Payment on Page feature, here's a guide to activate it.
Enter the Page menu, and select Payment.

You will enter the Payment menu, then select Payment Account to add the product you want to sell.
After you enter the Payment Account menu, there will be 2 columns, the Production and Sandbox columns.

Sandbox is used when you want to test Payment in the Page first, while for Production it is used when you are sure of the Payment settings that you have made and are ready to be published. So, if you want to try, it's better to use Sandbox and when you are sure of the Page that has been made and the product is ready for sale, then use Production.
Select one of the columns that you want to use. Fill in the information on the product you are selling. When done, click Add Merchant.
Before it's ready to use, click Change Default Mode to activate it. Then select Payment you want to use and select Set Default.
Payment in the Page is active, now it's time to add the Payment button on your Page.
Click Create Page, then select the Page template you want to use.
When entering the Compose Page, select the Payment component.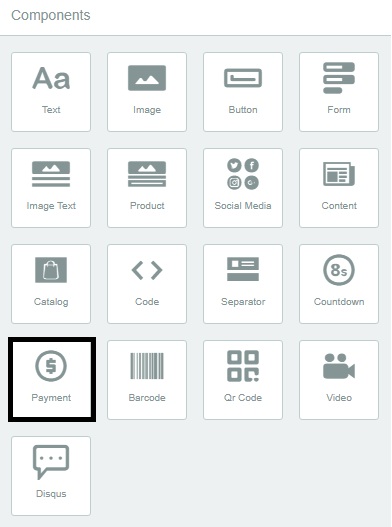 Then a button will appear which will be used to make payments. After you have finished creating the Page, click Publish Page.
Next is the display if you click the Payment button, a pop-up will appear like this: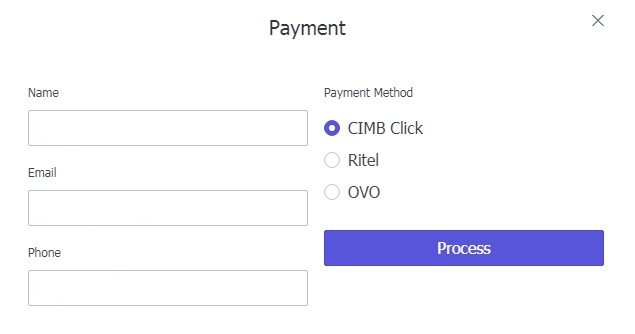 Form and Payment Method are what you choose when you are in the Payment Account.
Then, if there is a transaction that successfully enters, everything will appear in the Payment menu on Page. All transactions will appear there.