Contact Testers & Campaign Insights
New Updates: October 3, 2019
Features:
Campaign Insights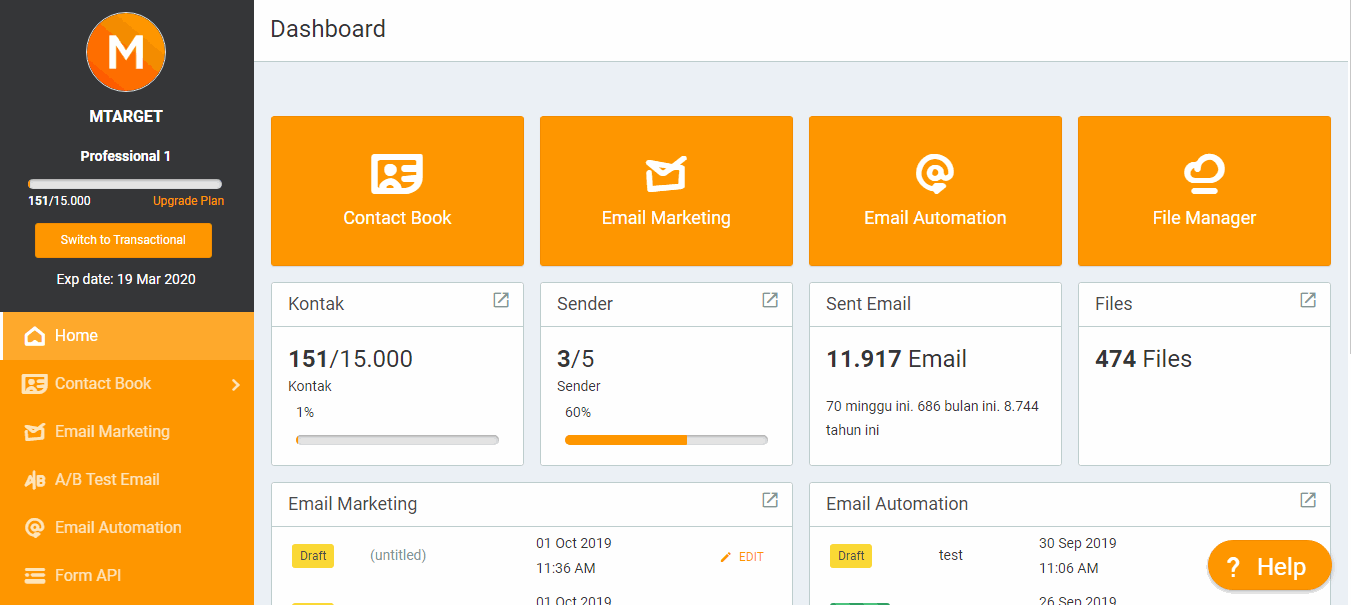 After doing and sending so many email marketing and campaigns. The next challenge is reporting. Collecting one-on-one performance data on an email marketing campaign will be very time consuming. We fully understand this. The Campaign Insight feature helps you to collect and compare the performance of your email campaigns over a certain period of time. All are summarized in one analysis and can be downloaded. You just need to focus on making decisions and sharpening strategies.
Contact Tester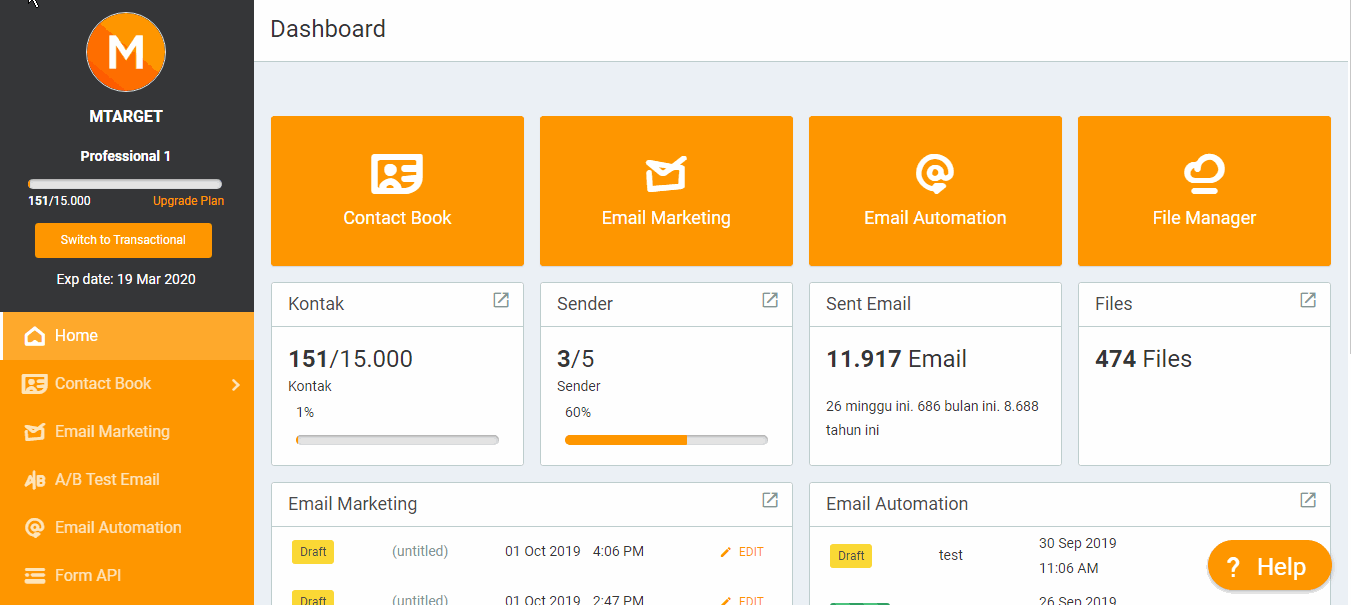 Have you ever sent the wrong email? We guarantee nothing will happen again. This feature helps you prepare a team that will receive an email test. By receiving in the title of the email your team will know this is a test e-mail and immediately provide input or approval before being sent in a mass.
Enhancement
CTA button Add to Calendar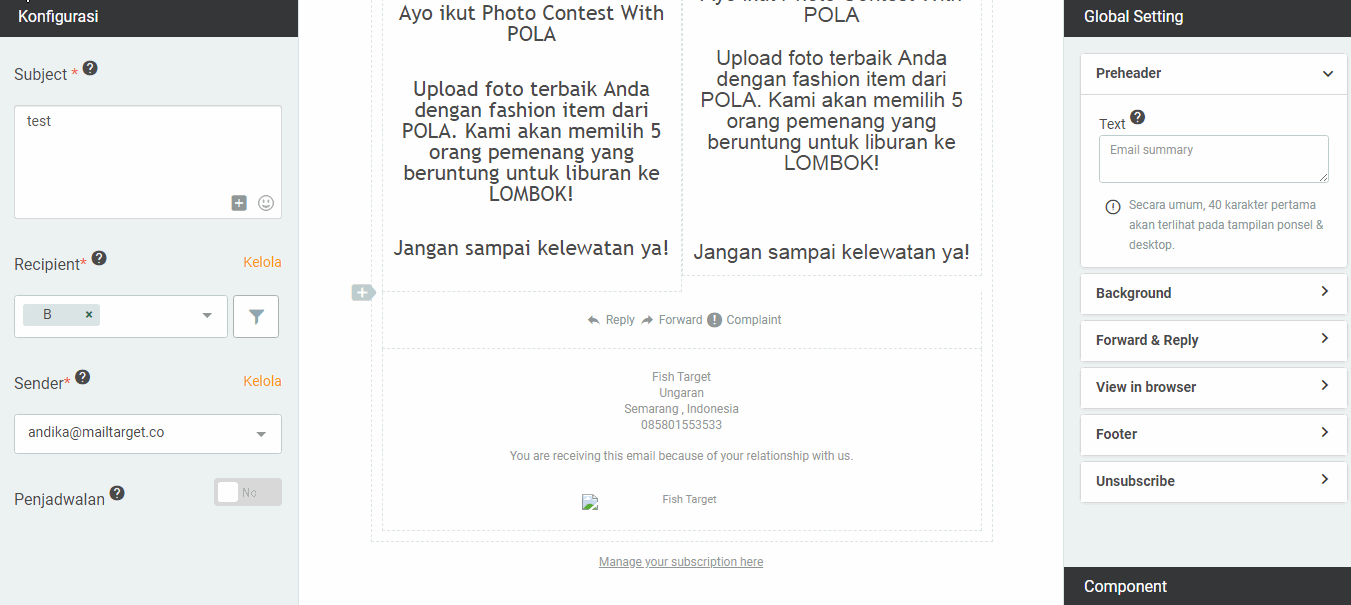 This feature can make the button you choose to direct save the date you want. For example you hold an event, then make an email using the Button add to calendar. Will automatically save the date specified in Google Calendar.
Responsive Layout Email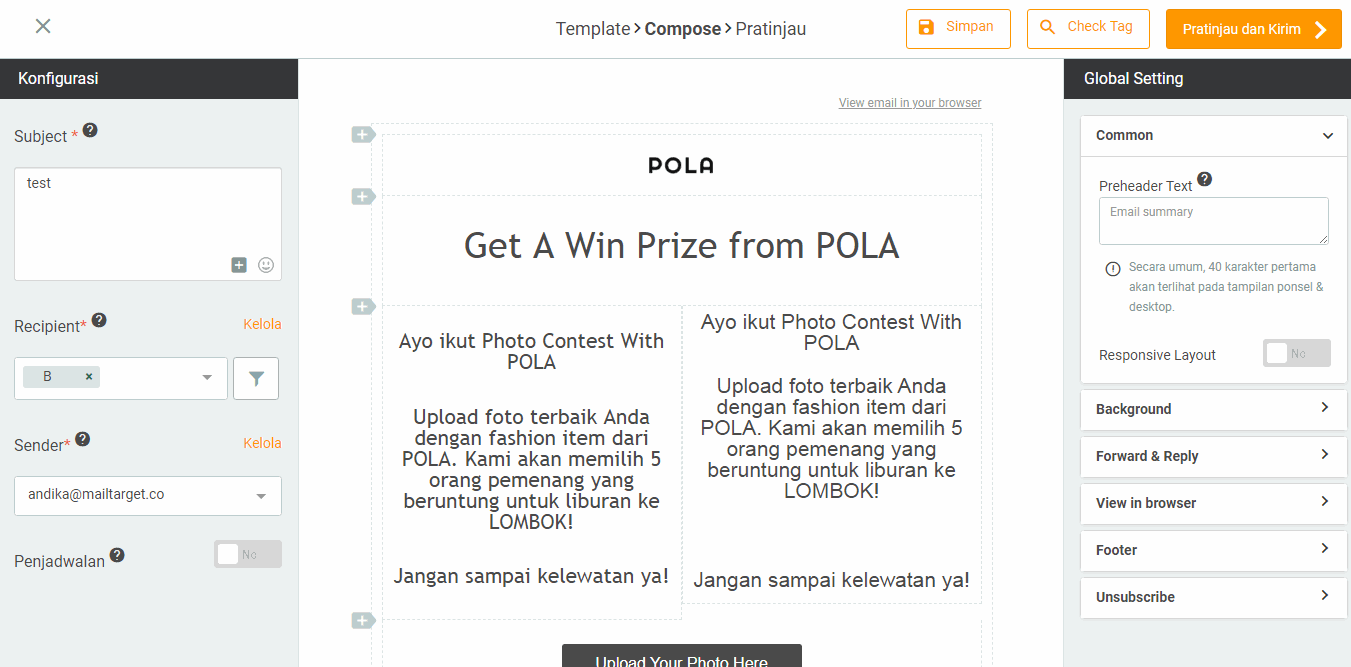 Now you can choose whether the e-mail layout wants to be responsive or not. For example you send an email with content that has 2 columns, if you enable responsive email, then the content that has 2 columns will change to 1 column and 1 column will depend again underneath. So, change the display can only be seen on mobile phones.
Grid View on Template Manager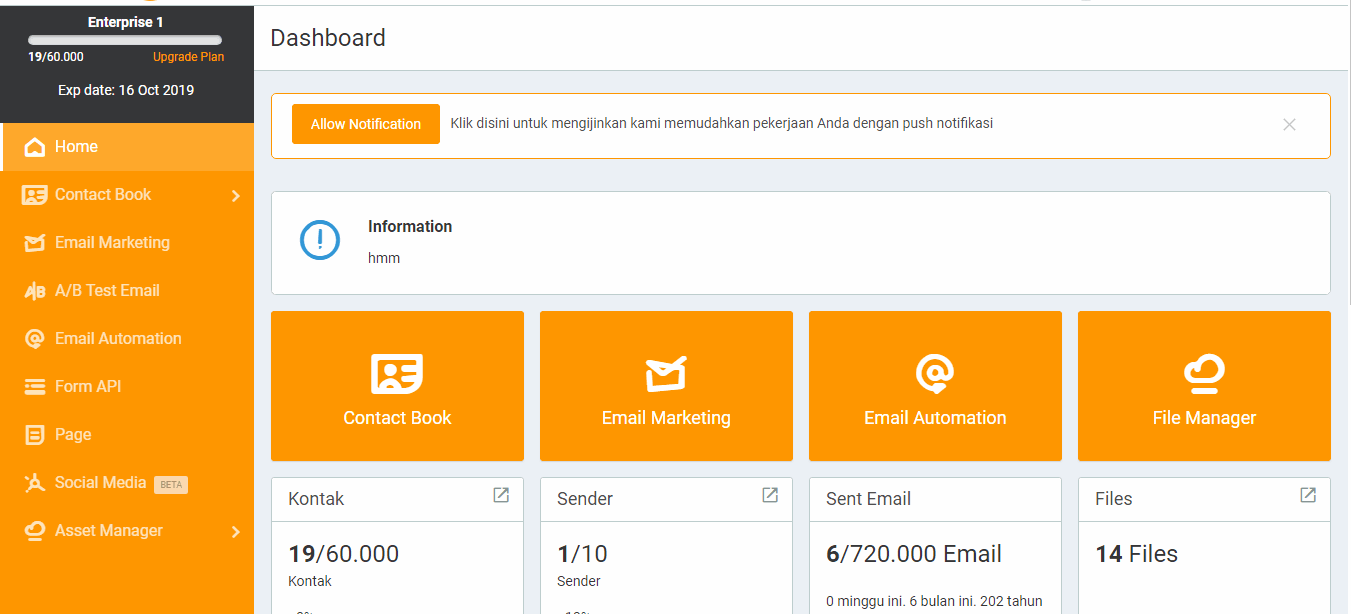 Get new choices when you open the Template Manager. If you generally see the items in the Template Manager in the form of details, now the display has been updated in the form of a grid.