Content Component and Download Buttons Component
Update April 13, 2017
Content Component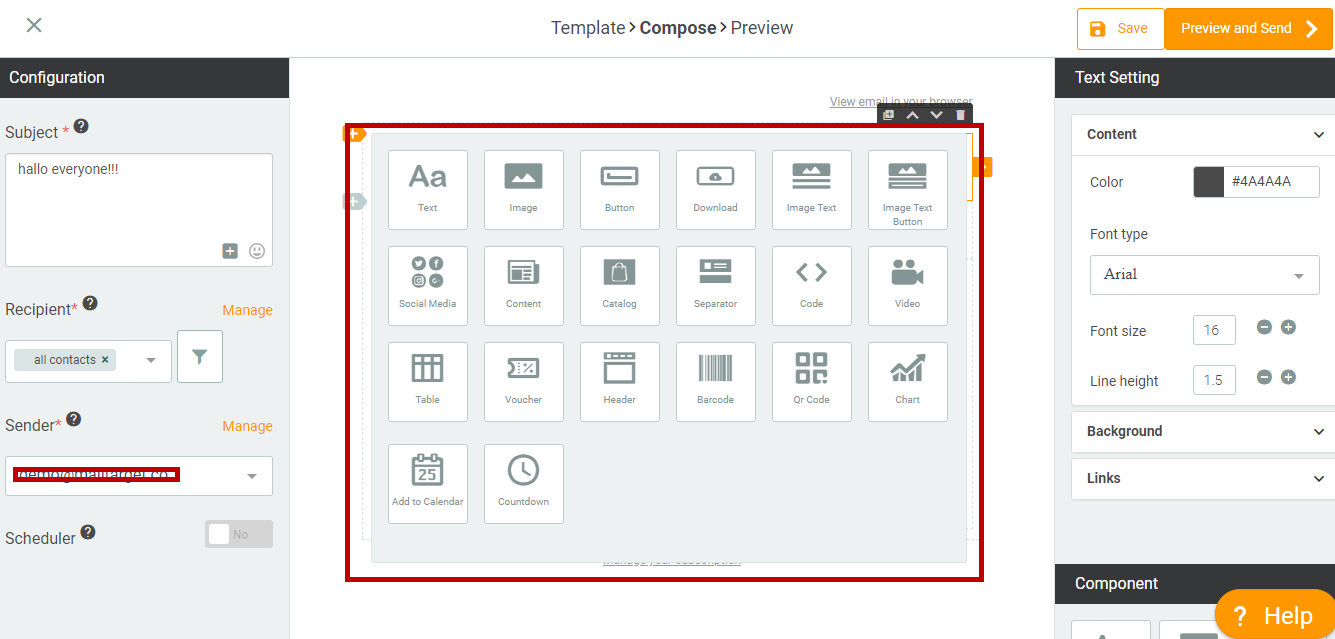 Make your email more interesting. Add various components in the form of text, images or buttons to your email. In addition, you can also generate content on a website that is considered interesting.
Component Download Button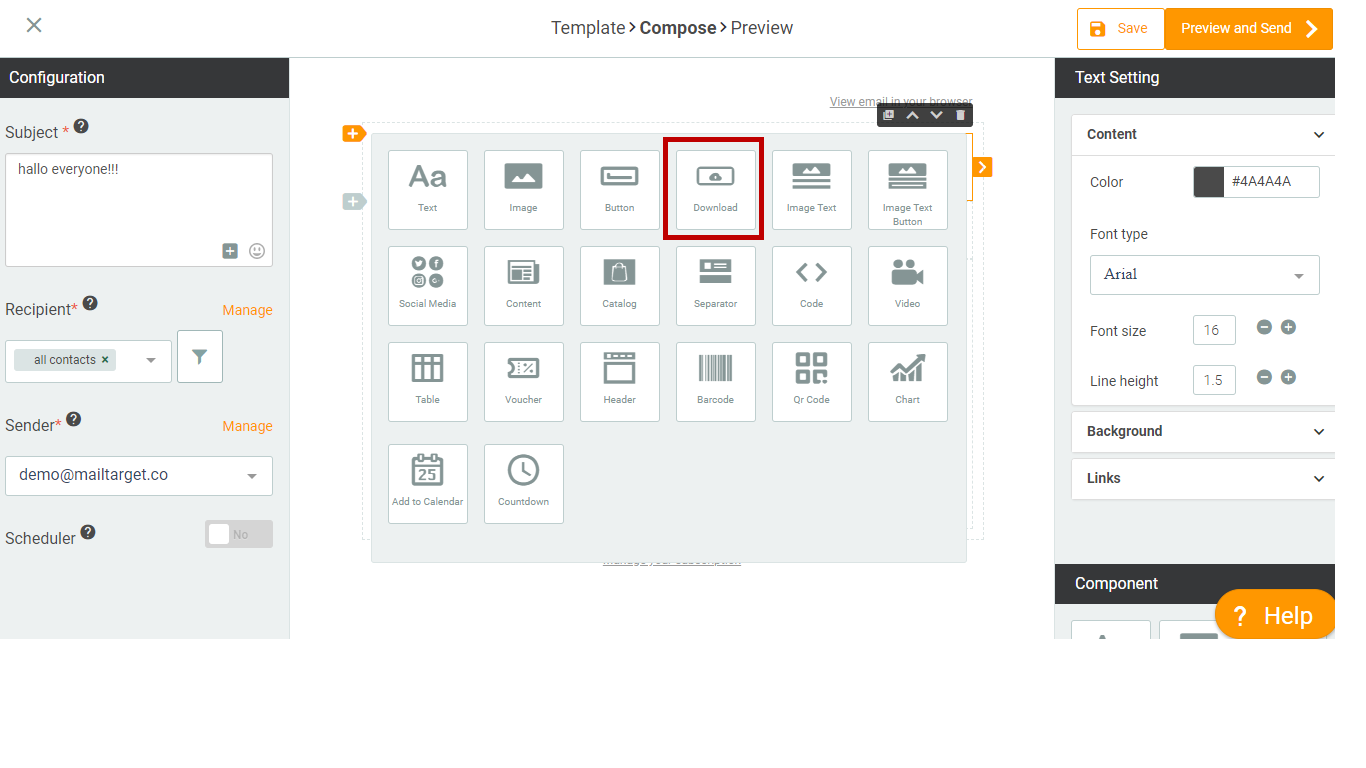 We make it easy for your customers to download files that you provide in the email.