Event Management, Support Ticket, and Form and Page Integration.
New Update October 6, 2019
Event Management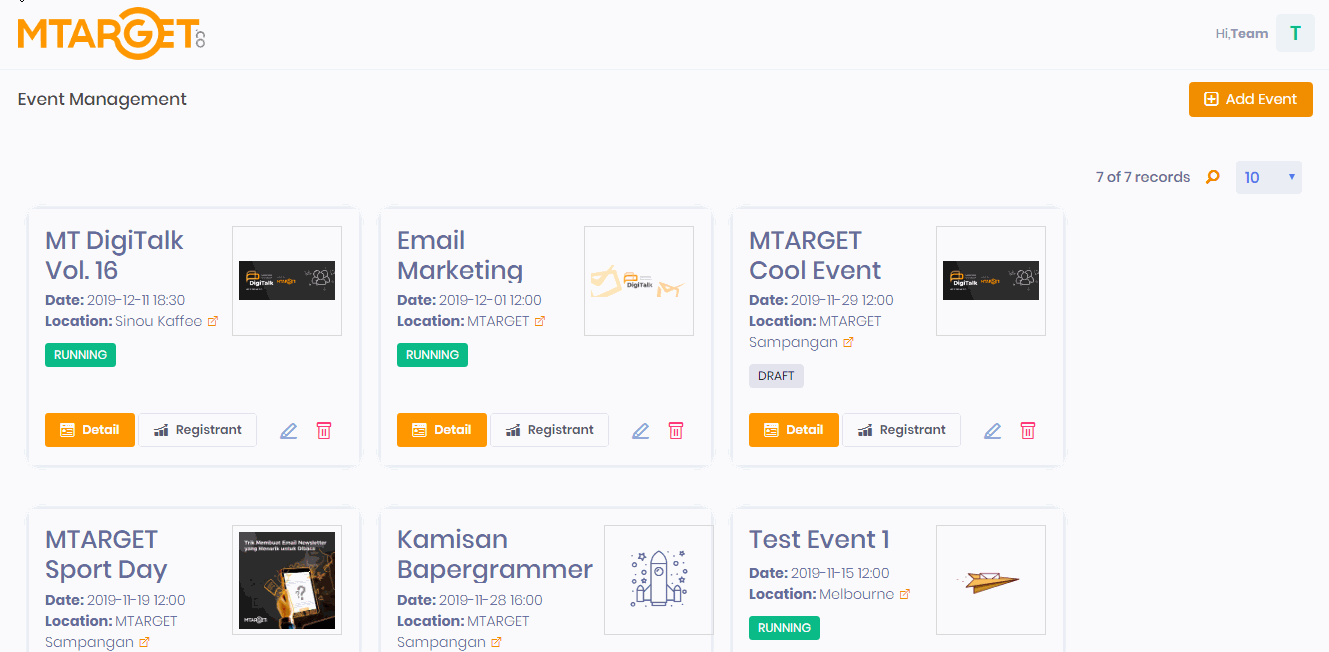 This latest feature can make it easier for you to manage events that are run separately from app.mtarget.co, so that you will be more focused in managing events. Starting from managing participants who register, designing email tickets for participants, to determine payment for your event. Event Management can be accessed at event.mtarget.co and can only be accessed by request to our team.
Form and Page integration
Now you can make Forms and Landing Pages easier with the integration of Forms and Pages. When you are about to create a Form, you will immediately be given the choice of where you will use the Form, such as to embed or pop-up on the website, or you want to create the MTARGET Landing Page yourself, or just simply form the API.
Support Ticket
If you experience technical problems with the MTARGET feature. You will get a ticket for the issue that you report. Tickets can be seen in the Help (?) On the Dashboard. So, you can monitor to what extent the issue that you report has been processed and also you will get a reply from our team.