Support Button, Email Font, Drag Drop on Form
Update May 19, 2017
Support Button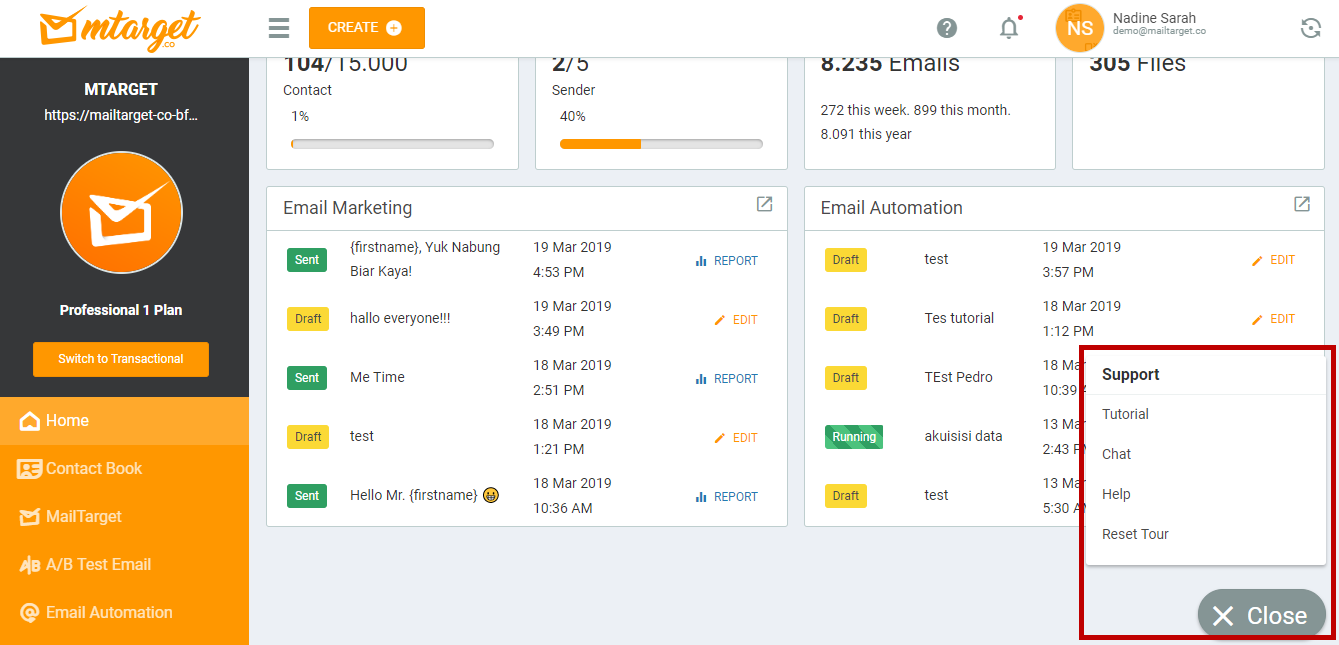 We have provided a Support Button located on the lower right with the icon? (question mark). Inside the Support Button there are 3 menus, namely: Tutorial, Chat and Help. The Tutorial allows you to read the tutorial while using MTARGET at once. Do you still feel confused? Select the Chat menu to contact us. We also provide a Help menu for creating new tickets.
Email Font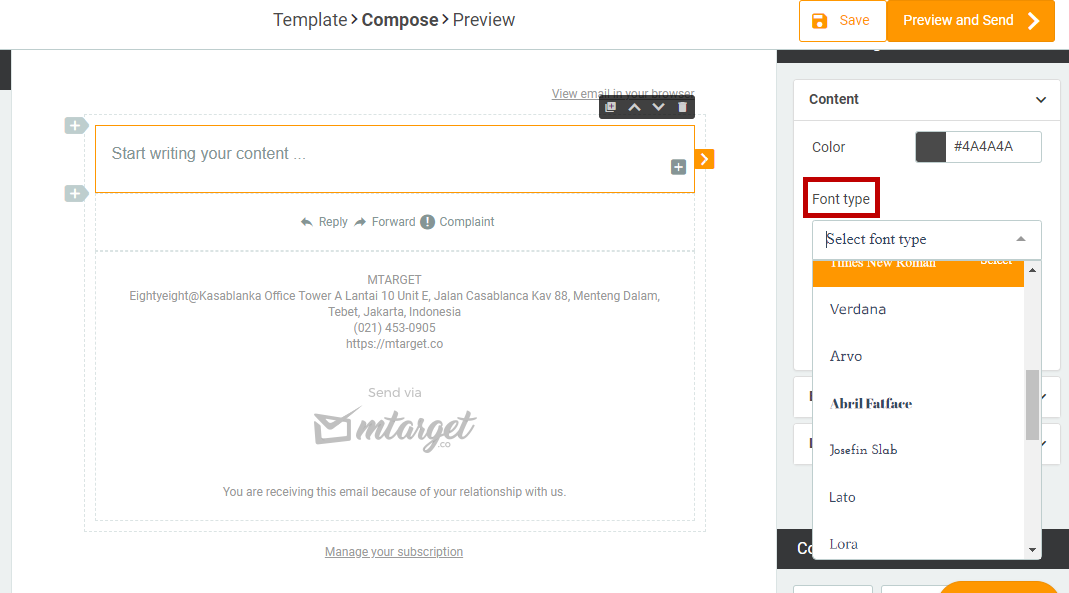 In compose email, MTARGET provides a growing variety of Font styles. You can choose the Font style in Font Type. When you choose Font Type, you can immediately see the results of the font's shape. If your email client doesn't support it, your Font Type will be changed to the default font.
Drag and Drop on Form
Do you find it difficult to add and change the order of the Form components? Now you can do it easily. Simply by dragging and dropping, you can add and change the order of the Form components according to your needs.