Overview Report Shortened URL
Here you will get some detailed reports that are displayed as well as learn about what you need to know about the reports in the Shortened URL.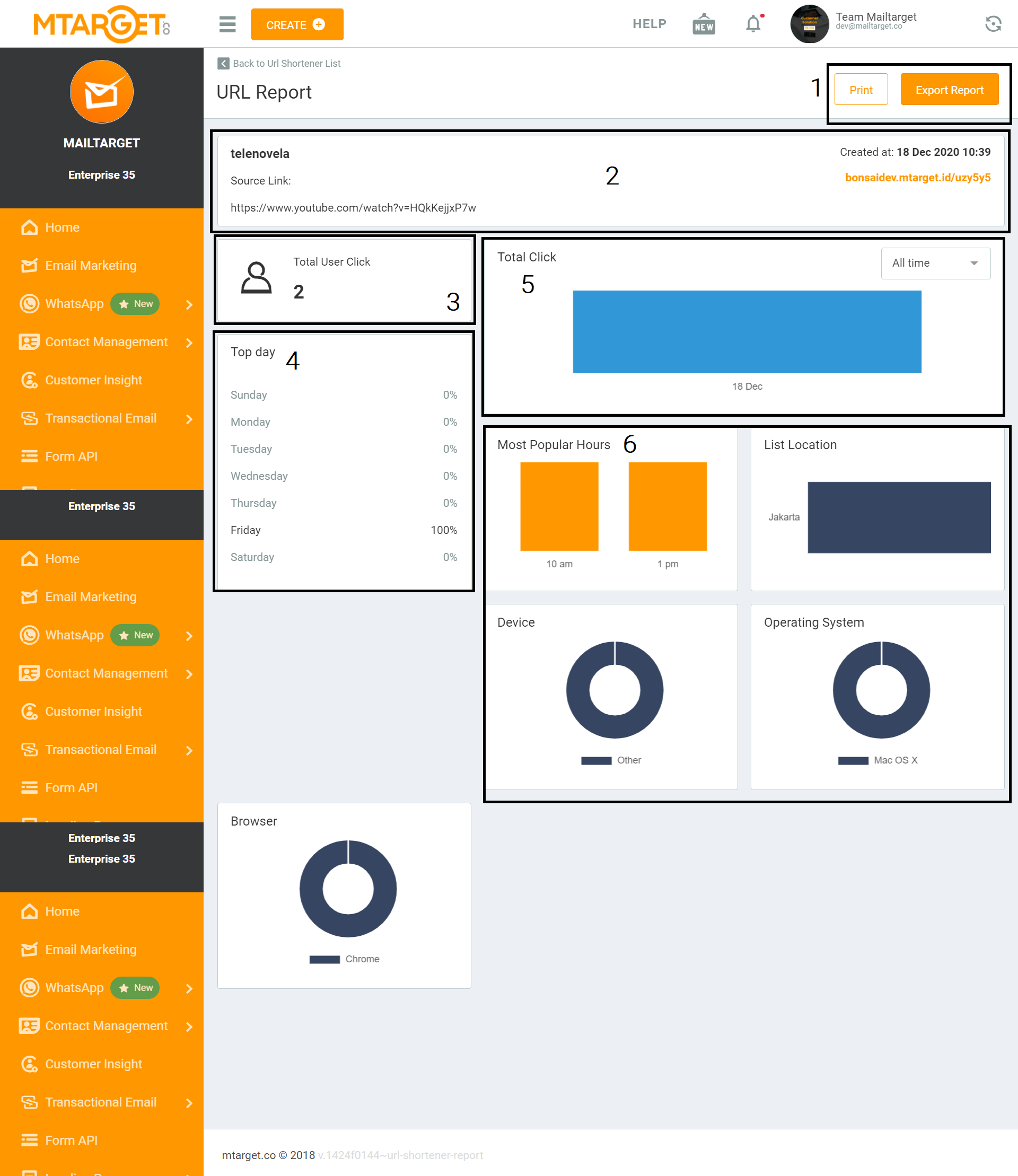 Action button to download the report from a shortened URL and you can also print it directly.
Contains information from your shortened URL, such as link title, link source and link creation date.
Number of users who opened your link via URL shorten.
Shows the times when the link is opened frequently by day.
Shows the number of times the link was opened by date.
There are several report charts that you can see here:

Most Popular Hours: Shows the most frequently used hours for open the links.
List Location: The user's location when opening the link.
Device: The user device used to open the link.
Operating System: The OS of the device used to open the link.
Browser: Software used to open links.