Contact Tester & Campaign Insight
New Update: 3 Oktober 2019
Fitur:
Campaign Insight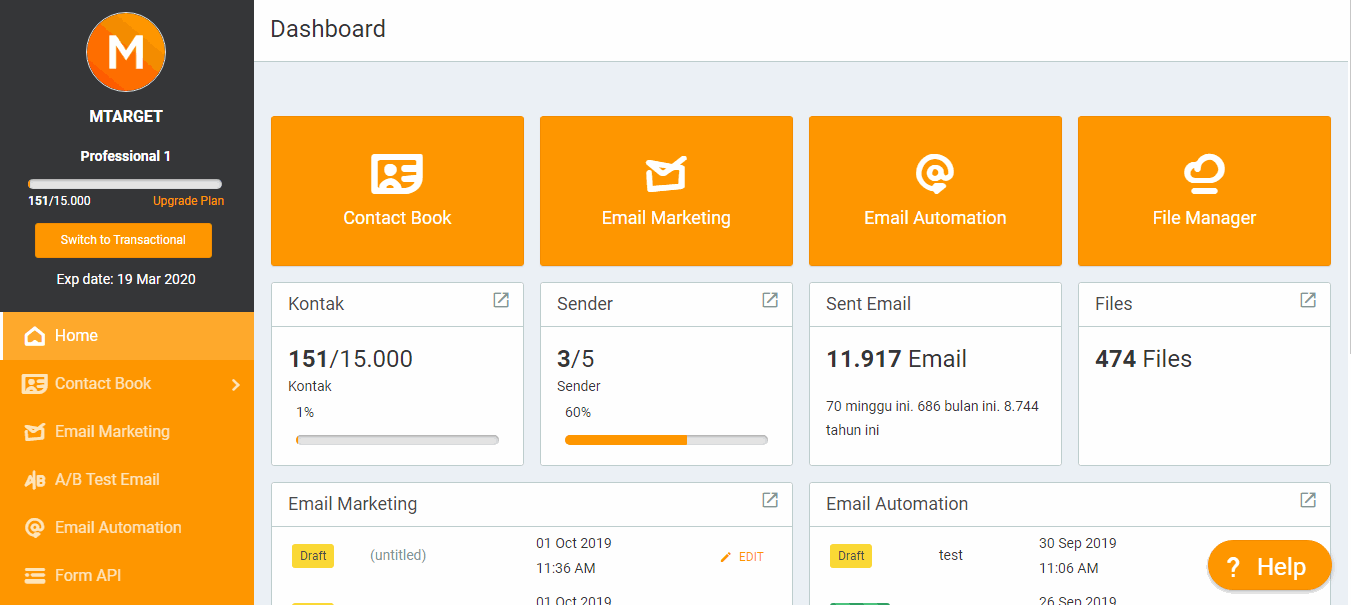 Setelah melakukan dan mengirimkan begitu banyak email marketing dan campaign. Hal yang menjadi tantangan berikutnya adalah reporting. Mengumpulkan data performa satu-satu email marketing campaign sangatlah menyita waktu. Kami mengerti sekali akan hal ini. Fitur campaign insight membantu Anda untuk mengumpulkan dan membandingkan performa email campaign Anda dalam periode waktu tertentu. Semua terangkum dalam satu analisis dan downloadable. Anda hanya perlu fokus di pengambilan keputusan dan penajaman strategi.
Contact Tester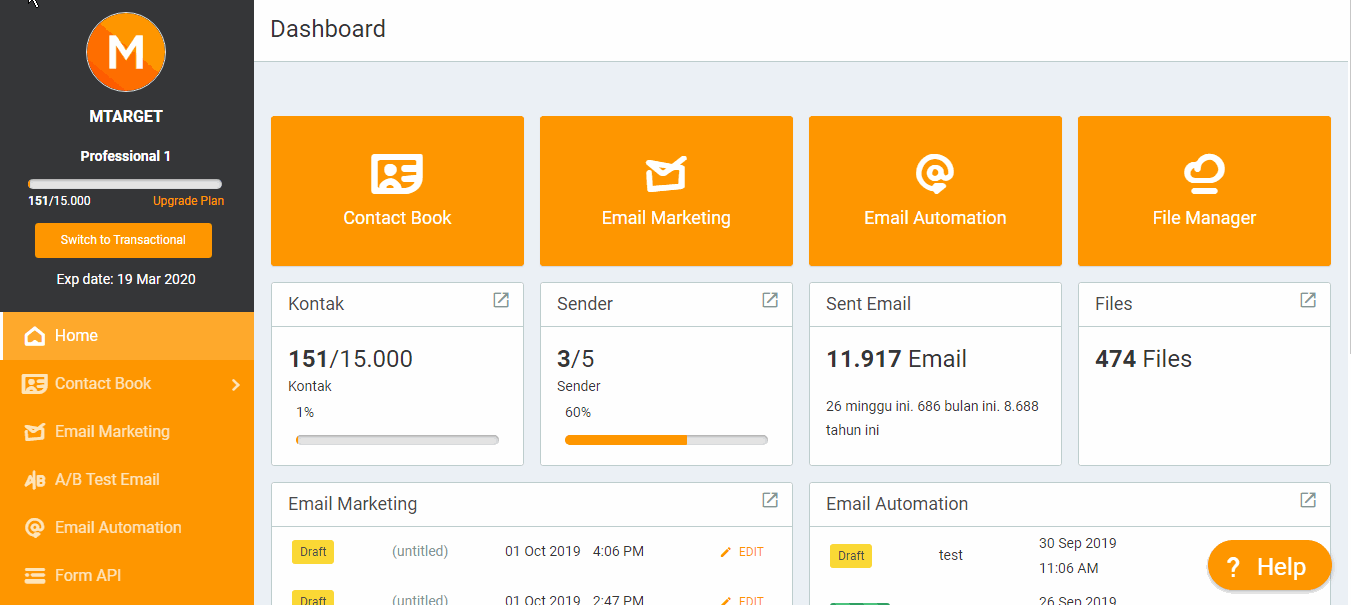 Pernah mengalami salah kirim email? Kami pastikan tidak akan terjadi lagi. Fitur ini membantu Anda mempersiapkan tim yang akan menerima email test. Dengan pemberitahuan di judul email tim Anda akan mengetahui bahwa ini adalah email test dan dengan segera memberikan input atau persetujuan sebelum dikirim masal.
Improvement
Button CTA Add to Calendar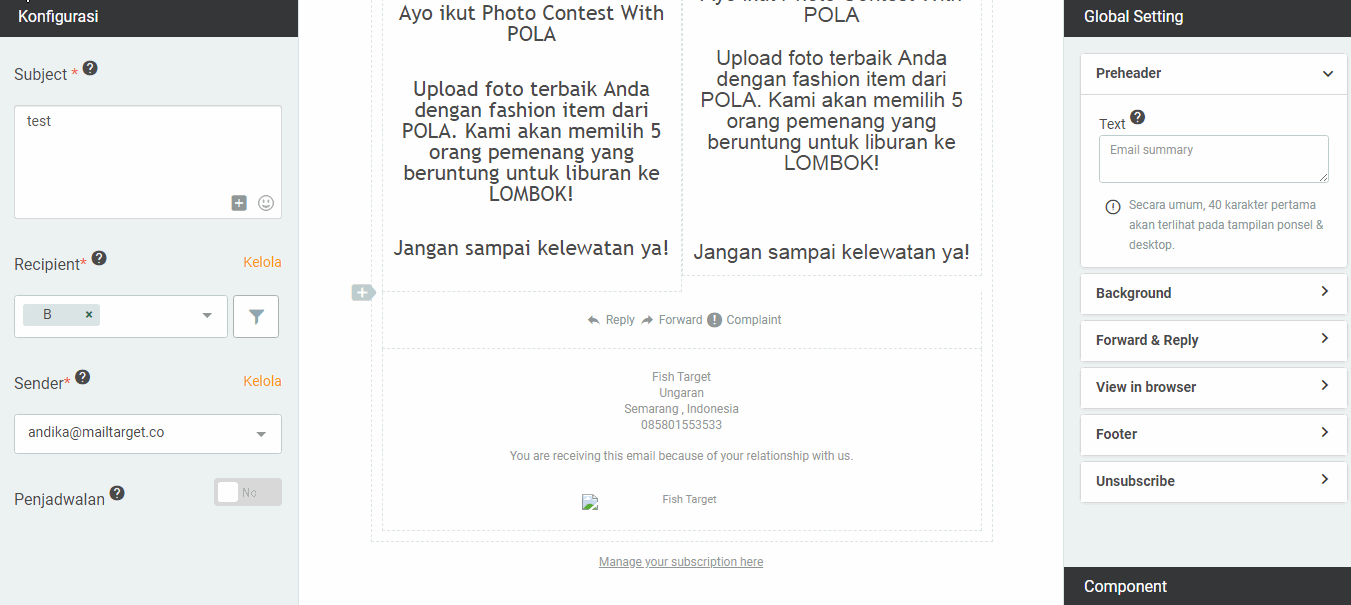 Fitur ini dapat menjadikan button yang Anda pilih, untuk me-direct menyimpan tanggal yang telah Anda tentukan. Misalkan Anda mengadakan event, lalu membuat email dengan menggunakan Button add to calendar. Akan secara terotomatis menyimpan tanggal yang telah ditentukan di Google Calendar.
Responsive Layout Email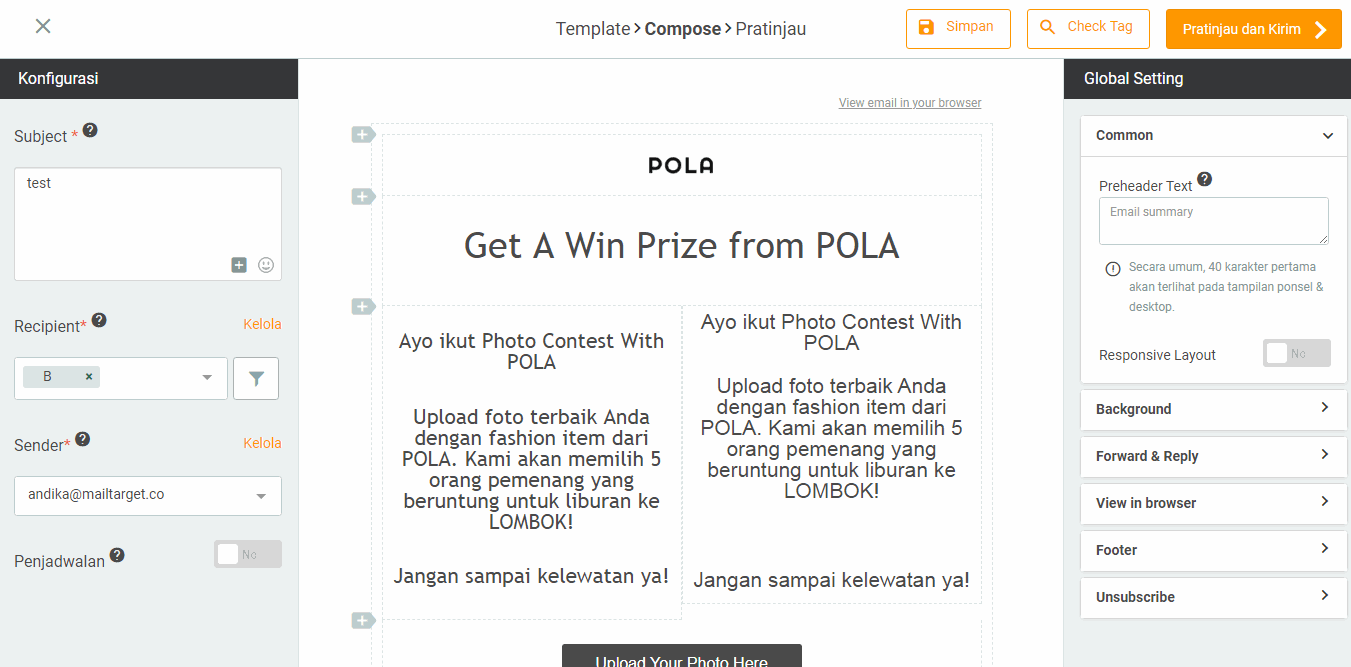 Kini Anda dapat memilih apakah email layout ingin menjadi responsif atau tidak. Misalkan Anda mengirim email dengan konten yang memiliki 2 kolom, jika Anda mengaktifkan responsive email, maka konten yang memiliki 2 kolom tersebut akan berubah menjadi 1 kolom dan 1 kolomnya lagi akan berada di bawahnya. Sehingga, perubahan tampilan hanya dapat terlihat pada mobile saja.
Grid View on Template Manager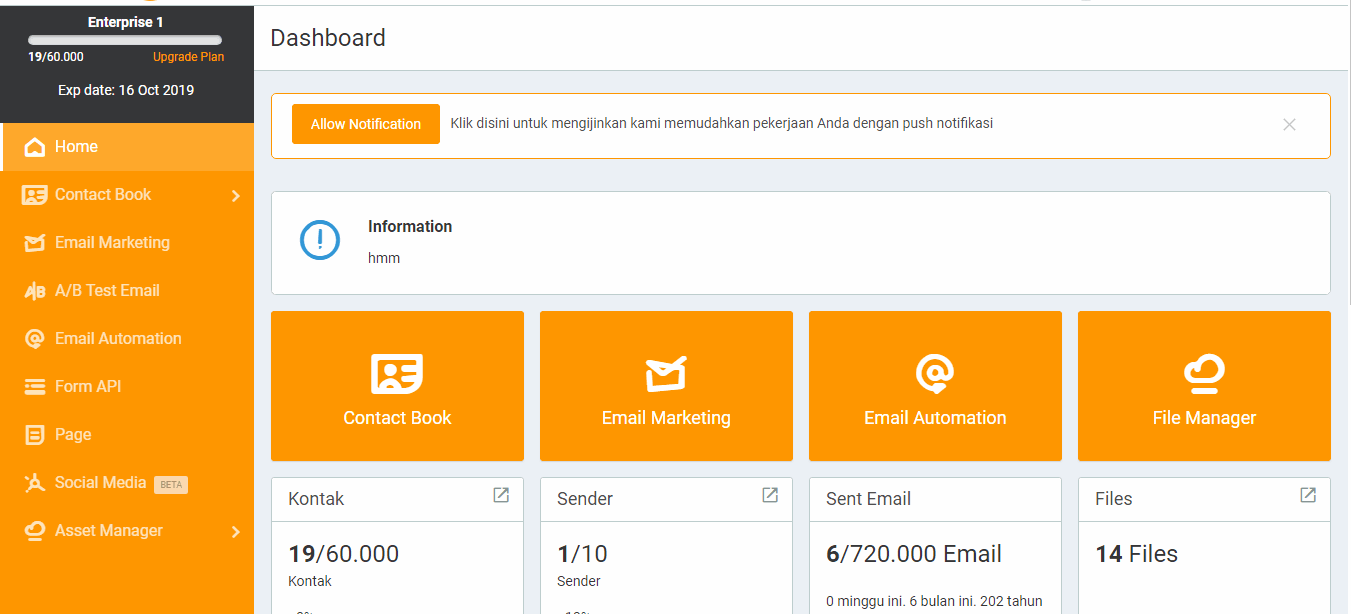 Memberikan pilihan tampilan baru saat Anda membuka Template Manager. Jika umumnya Anda melihat item yang ada di Template Manager dalam bentuk detail, kini tampilan telah diperbarui dalam bentuk grid.