Support Button, Font Email, Drag Drop di Form
Update 19 Mei 2017
Support Button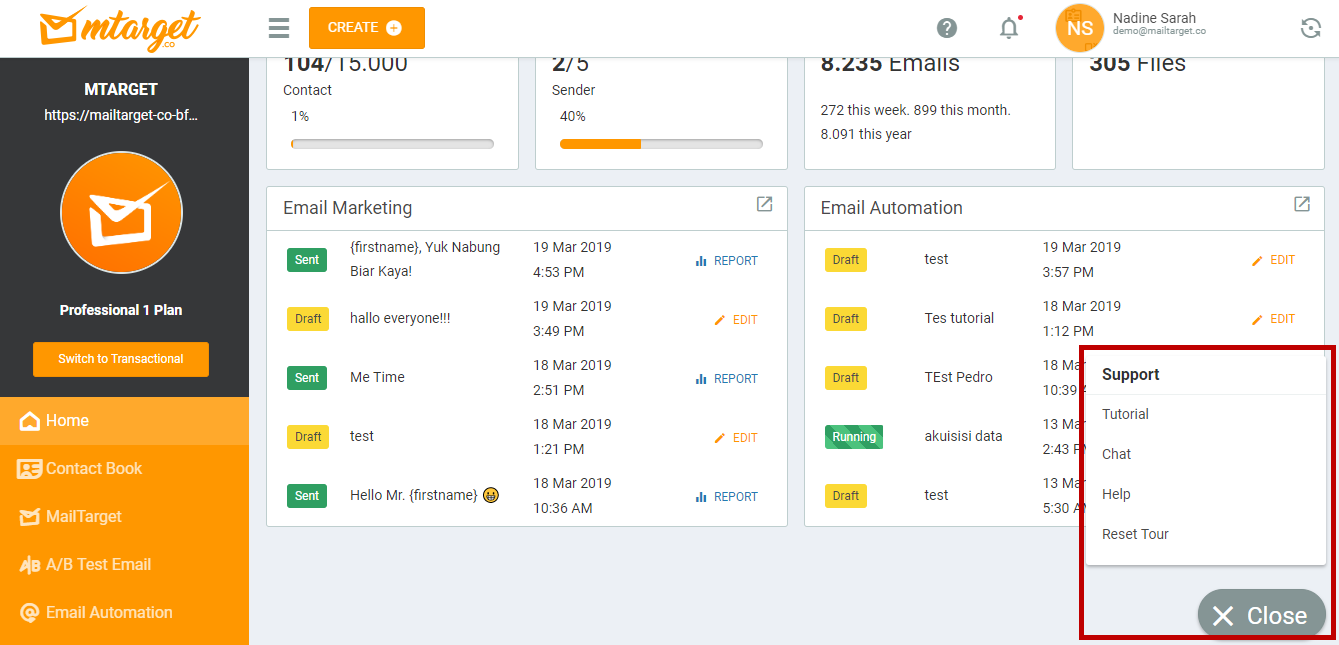 Kami telah menyediakan Support Button yang letaknya ada pada sebelah kanan bawah dengan icon ? (tanda tanya) . Di dalam Support Button terdapat 3 menu, yaitu: Tutorial, Chat dan Help. Pada Tutorial memungkinkan Anda untuk membaca tutorial sambil menggunakan MTARGET sekaligus. Anda masih merasa bingung? Pilih menu Chat untuk menghubungi kami. Kami pun menyediakan menu Help untuk membuat tiket baru.
Font Email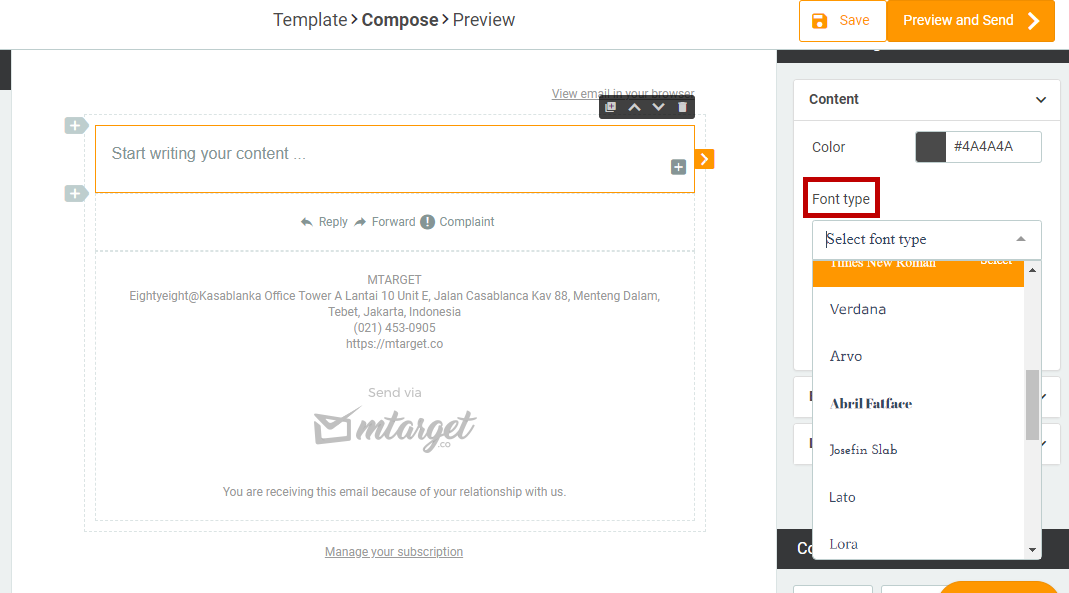 Pada compose email, MTARGET menyediakan style Font yang semakin banyak macamnya. Anda dapat memilih style Font pada Font Type. Ketika Anda memilih Font Type, Anda dapat langsung melihat hasil dari bentuk font tersebut. Jika email client Anda tidak mendukung, maka Font Type Anda akan diganti menjadi font default.
Drag and Drop on Form
Anda merasa kesusahan dalam menambah dan mengubah urutan dari component Form? Sekarang Anda dapat melakukannya dengan mudah. Cukup dengan melakukan drag and drop, Anda dapat menambah dan mengubah urutan dari component Form sesuai dengan kebutuhan Anda.