View Form Report
You can enter Form API menu, you will see a list of form that you ever created.
Just click report 📊 located on action column, afterwards you will enter to form report page.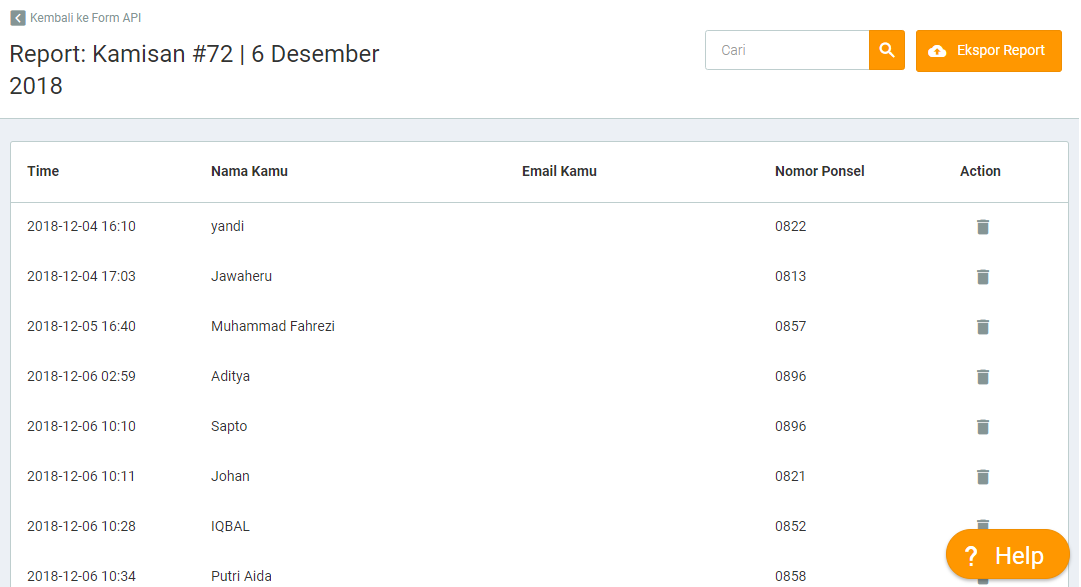 The form report will be sorted from latest input, while to the sequence of data will be sorted by the component order located on form.
You are also able to export form report data into .xls format, just click Export Report button located on top-right corner on form report page.