Email Automation Test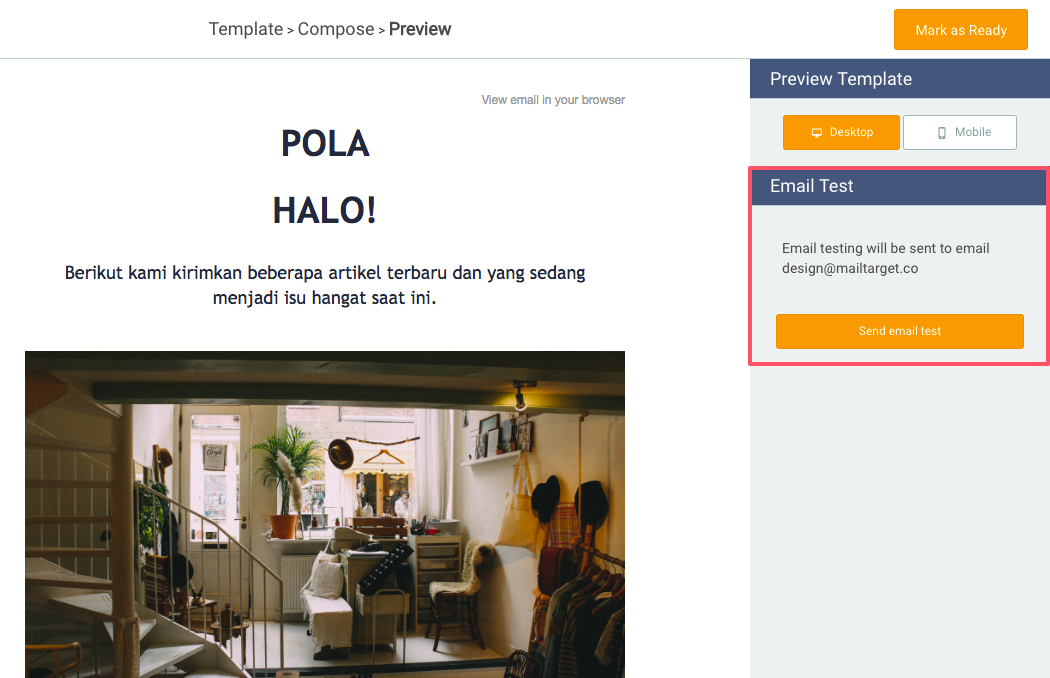 You can send the email test inside the email automation. First, you have to enter the email automation menu.
You can select one of the automation that you want and the status is still a draft. Then, you can click action edit to enter to the scenario plan from the email automation. Select plan with desired email to test.
Click Icon Edit on email, so you can get into the email compose. Edit the email as you need, then click next to enter the email preview.
After that, click send email test to test the email, then the email will be sent to email that you have registered.