Customer Insight Overview
Customer Insight is a feature that can help you in understanding customers and understanding the interactions that have been carried out by customers with the company. In this article, you will learn the parts of the Customer Insight feature.
On the page when you open Customer Insight, you will be given a page like the image below. The following is the explanation:
** 1. Funnel **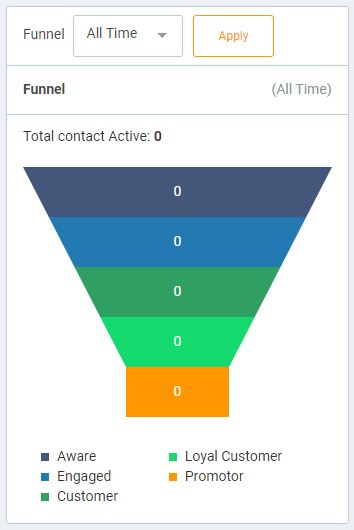 This section is called funnel. This funnel represents the extent to which * subscriber * has been sufficiently involved with the content you created. There are 5 levels in Customer Insight, namely Aware, Engaged, Customer, Loyal Customer, and Promoter. Although it is not a definite reference, each level has an explanation like this:
- Aware: Describes the status of customers who are starting to become aware of your product.
- Engaged: Describes the status of customers who are starting to want to get involved with your business.
- Customer: Describes the status of customers who have transacted with your business.
- Loyal Customer: Explain the status of customers who have made ongoing transactions with your business.
- Promoter
The more you go down the * funnel * level, the better.

2. Contact Lost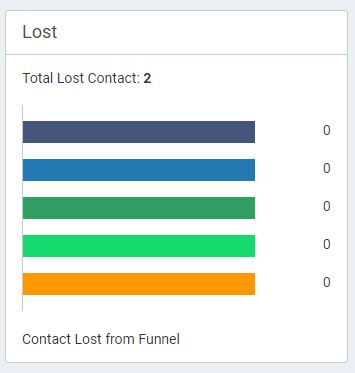 This section explains about your customers who have chosen not to be active with you. It could be those who are already not involved with your business or they can also do unsubscribe. So you can see the ratio of contacts that have been inactive in this section based on the funnel status of that contact. Suppose there is a contact who is aware, after the contact is no longer active and you choose to inactive that contact, then in the Contact Lost section, you will see the missing contact marked in red.
3. Manage Funnnel


This "Manage Funnel" button allows you to configure the Customer Insight feature. You can set the default status of a contact, then change the status based on the label and also set the lost status.
4. Contact Data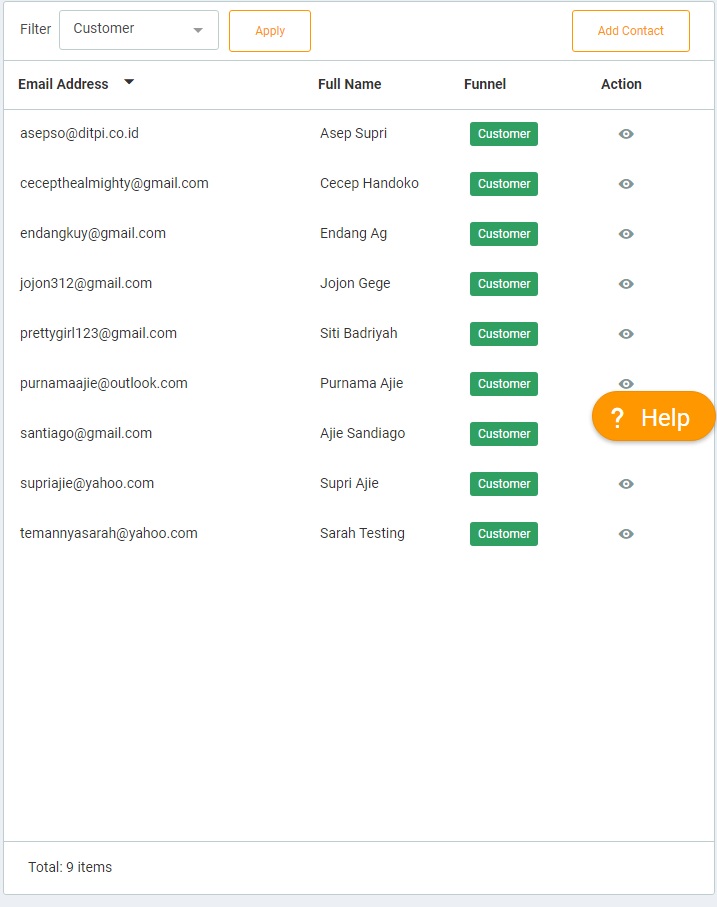 The fourth part contains the contacts that you have from the Contact Book with its Funnel status. When you click on the Action icon, the contact's personal information information will appear along with the contact's activity.
If you click the Action button on the contact, a page will appear as follows: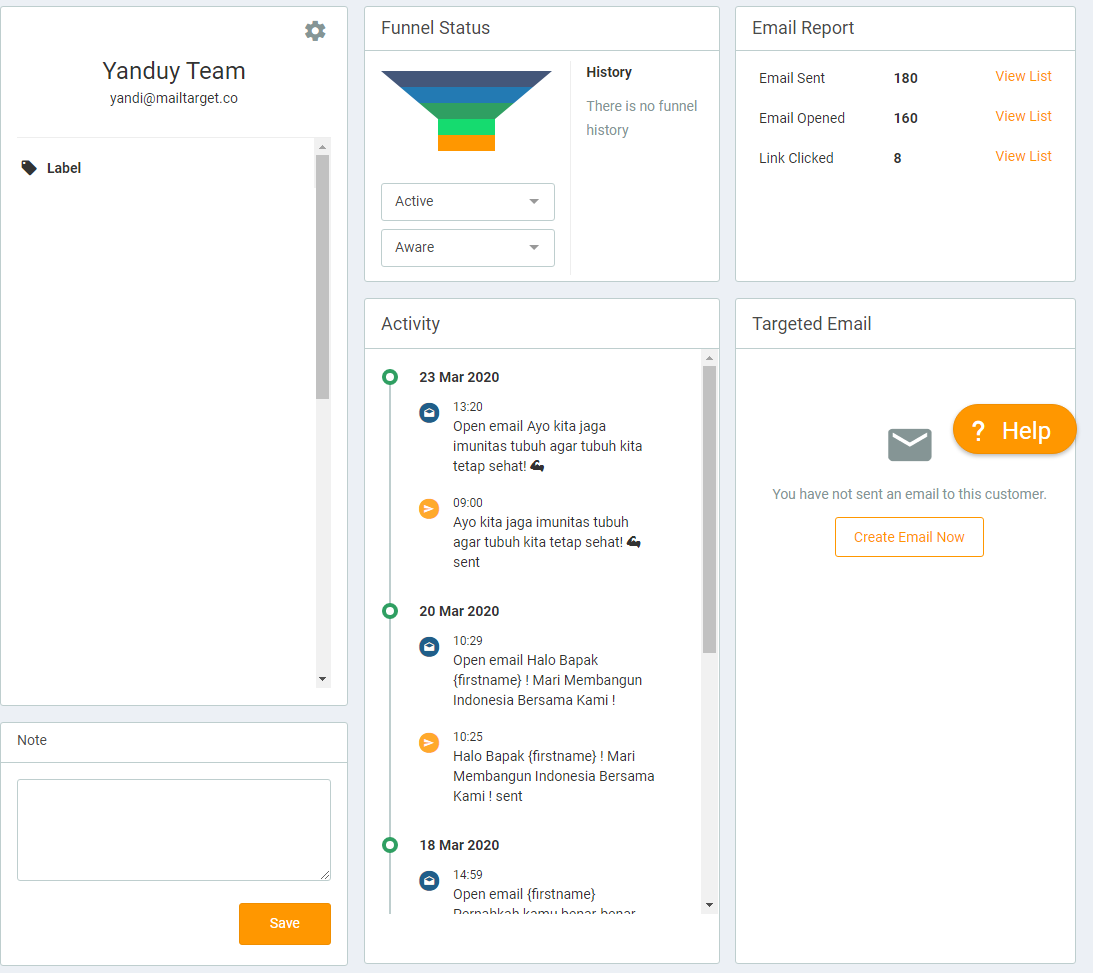 This section displays your contact details, complete with the date they subscribed and from where they subscribed. For example from the form A that you created, they do subscribe from the Form. Then, their subscribe resources will appear.
Filled with Funnel status from contact. You can choose the Funnel status on a contact, for example there is one contact that has Funnel status that is aware then you want to change it to engaged then you only need to replace it. In addition, besides being equipped with a status of Funnel status to find out how the contact's history so far.
Contains report email campaigns that you have sent, such as sent rate, click through rate and open rate.
This section, you can provide notes about one of these contacts. This note will not be readable by contacts.
This section will bring up one contact's activity related to e-mail. Suppose you have sent email marketing to contact A, an activity will appear in contact A that you have sent an email to that person. Then when the email is opened or even contact A clicks on the link in the email, it will appear in the activity box.
Targeted Email is a feature that you can use to send emails personally to one of your contacts. So, here will appear a list of emails that you have sent to the contact. The email that you can send here is only plain email.