Create and Update Form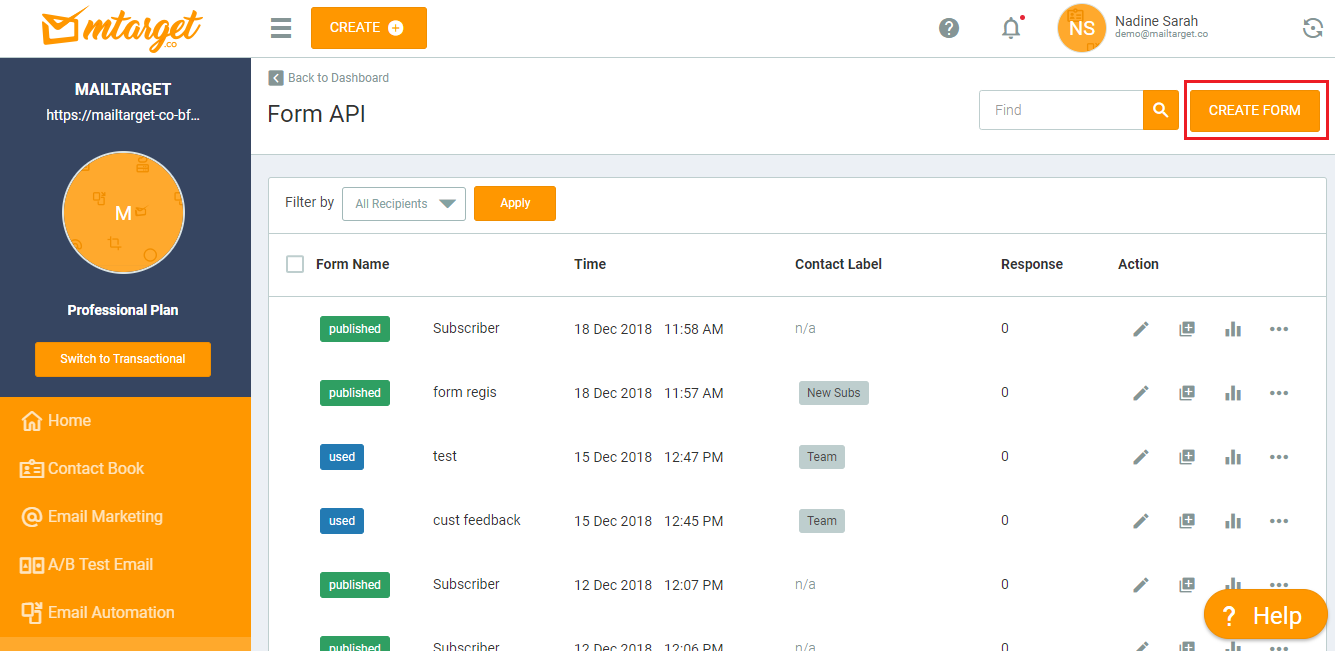 You are able to creating form through entering form page, then click Create Form button.
Input your desired form name. If you want to save subscriber data from the form content to contact, then you can activate Save to Contact, select your desired label. Click Create to continue.
After it, you will brought into Compose Form Editor.
Before you start to add component, you can change the form information on form setting located on right-side of the page.
Submit Button: To change the title of submit button.
Redirect after submit: To direct action after user clicked submit button. You are able to set it using text or direct it to another page that you have created.
When you adding component, you are able to do it through the plus button located on left-corner or with drag and drop component.
To check the display of your form when it get published, click preview. On the preview page, you are able to check the form before you publish it.
When it feels your form is enough and ready, click Update Form to update the form.